✅X7LLSRB2HAH299702 Renault Logan / Duster 2010 VIN Decoder & Vehicle History Report
---
Renault Logan / Duster 2010 VIN Lookup Result:
---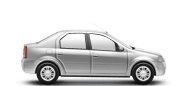 ---
| | |
| --- | --- |
| VIN: | X7LLSRB2HAH299702 |
| WMI / VDS / VIS: | |
| Manufacturer: | Renault Автофрамос СП Russia |
| Brand: | Renault |
| Model: | Logan / Duster |
| Engine: | N/A |
| Check: | H |
| Year: | 2010 |
| Sequential number: | 99702 |
| Approx. mileage: | |
Additional Information
| | |
| --- | --- |
| CarID | 601 |
| Brand | RENAULT |
| ManufacturerId | 566 |
| Catalog | RENAULT201809 |
| Model | Logan Sandero I |
| Name | Logan Sandero I |
| ImageUrl | |
| Date | |
| Actual | |
| KolCount | 0 |
| KolComment | |
| Manufactured | 06 2010 |
| Vehicle_type | LS12 |
| Vehicle_fabrication_number | H511107 |
| Engine | K7J710 |
| EngineNo | UH30484 |
| Gearbox_type_and_suffix | JH3060 |
| Gearbox_fabrication_number | D946519 |
| Drive | Левостороннее |
| Options | Тип автомобиля: LS12; Заводской номер автомобиля: H511107; Тип двигателя: K7J; Тип и индекс двигателя: K7J710; Заводской номер двигателя: UH30484; Тип коробки передач: JH3; Тип и индекс коробки передач: JH3060; Заводской номер коробки передач: D946519; Уровень комплектации: E0; Дополнение к комплектации: SAN913; Дополнение ограниченной серии: ENPB01; Размещение рулевого колеса: Левостороннее; Климатический пояс: Холодный климат; Цветовая гамма салона: HARM01; АБС: Нет; Усилитель рулевого управления: Да-Standard; Тип системы кондиционирования воздуха: Обычная система отопления с рециркуляцией воздуха; Технические и законодательные требования страны: TLRUSS; Типы радио: SRADIO; Заводской номер автомобиля: H; Специальное дооборудование: Нет; Trimные аксессуары: SSACC; Дооборудованная версия: SAN613; Конструкция дочерней торговой марки: SERIE; Дополнительное обозначение: RENAULT; Equipment для курения: Да; Внешнее обозначение: APEX01; Подголовник заднего сиденья: SSATAR — Без подголовника заднего сиденья; Подушка безопасности водителя: AIRBA1 - С подушкой безопасности водителя; Тип боковой подушки безопасности: Без передней боковой подушки безопасности; Подушка безопасности пассажира: Нет; Крышка бака: Крышка с ключом; Тип коробки передач/количество передач: 5-speed М; Вид топлива или энергии: Бензин; Средний задний ремень безопасности: 3-точечный средний ремень безопасности; Экологическое дооборудование двигателя: SANFLT-Нет; Ремни безопасности: Фиксированные инерционные катушки ремней безопасности; Воздуховод в зоне задних сидений: Да; Приспособление для крепления багажа: FIRBAG — С сеткой для крепления багажа; Освещение багажного отделения: Нет; Декоративные колпаки колес: ENJO02; Дополнительное оборудование: SSEQT — Без дополнительного комплекта; Стеклоочиститель заднего стекла: Нет; Багажник на крыше / опоры багажника крыши: SBARTO - Без опор багажника крыши; Обивка сиденья: Leather; Тип колесного диска: 14-дюймовые колесные диски; Тип электрических стеклоподъемников задних дверей: LVARMA - Механический привод; Тип электрических стеклоподъемников передних дверей: LVAVMA - Механический привод; Стекло с обогревом: Да; Материал рулевого колеса: Рулевое колесо с отделкой из пеноматериала; Уровень системы навигации: NAV0G1; Количество мест в автомобиле: 5PL; Количество мест в третьем ряду: FBAN3R - С задним многоместным сиденьем; Дополнительные фары: Нет; Защита колесного диска: Нет; Дневные ходовые огни: SRUNLI - Без дневных ходовых огней ; Запасное колесо: RSNORM; Вещевой ящик на крыше: Без вещевого ящика на крыше; Тип наружных зеркал заднего вида: RETROR - С механической регулировкой; Тип регулировки сиденья водителя: COFIXE - Неподвижный каркас; Наружные зеркала заднего вида в цвет кузова: RENTC; Рулевое колесо с регулировкой по высоте: Нет; Подогрев сидений: SGSCHA - Сиденье без подогрева; Тип заднего сиденья: BANAR; Тип дистанционного управления открыванием дверей: SOP01; Погружной подогреватель двигателя: SCTHAB - Без плавкого предохранителя салона; Тип ручки двери: PGPRT3; Тонировка стекол: VC - Без тонировки |
| Complectation | SANS EXTINCTEUR; WITHOUT INTERIOR IDENTIFICATION; MODEL RANGE SHEET; COMMERCIAL VERSION; WITHOUT SUPPLEMENT FOR VERSION; WITHOUT EXTERIOR ACCESSORIES; WITHOUT REAR HEADREST; EXTERIOR NAME BADGE 01; VERY COLD CLIMATE; INTERIOR STYLING 01; WITHOUT PASSENGER COMPARTMENT HEATING ROD; WITHOUT SUPPLEMENT FOR VERSION ADAPTATION; SEAT UPHOLSTERY FABRIC 15; LEFT-HAND DRIVE; CLOTH OR PLUSH SEAT COVERING; BUILT UP SPECIAL VEHICLE ORDER: WITHOUT SPECIAL VEHICLE ORDER; WITHOUT QUARTER PANELS; 14 INCH STEEL WHEELS; 5 PLACES; SEAT WITHOUT ISOFIX; WITHOUT ADDITIONAL HEADLIGHT; DRIVER'S SEAT WITH FIXED SUB-FRAME; SEAT WITHOUT HEATING; WITHOUT PASSENGER AIRBAG; DOCUMENTATION PHASE 2; DOC PERIOD 2008; WITHOUT BODY PROTECTION ACCESSORIES; STANDARD SPARE WHEEL; WITHOUT EXCESS SPEED HORN; EURO 4 EXPORT DEPOLLUTION OBD; INTERNATIONAL ENVIRONMENTAL RESTRICTIONS 2; CRITERE DE CONTEXTE; NO STORAGE COMPARTMENT; PETROL; NIVEAU DE MOTORISATION A2; SOP01 - DOOR OPENING/CLOSING SYSTEM 01; EO EQUIPMENT LEVEL; 2 DOOR MIRRORS MANUAL ADJUSTMENT; WHEEL DISC PROTECTOR; WITHOUT LUGGAGE COMPARTMENT LIGHTING; TANK CAP WITH KEY; 3-SEAT REAR MIDDLE SEAT BELTS; WITHOUT DIFFERENT SITE; MANUAL REAR WINDOW; MANUAL FRONT WINDOW; STORAGE COMPARTMENT IN FRONT DOOR 1; NON-BODY COLOURED EXTERIOR REAR VIEW MIRRORS; DIRECTION INDICATORS WITH SIDE REPEATERS; WITHOUT LUGGAGE COVER; TRICORPS 4 PORTES; WITHOUT DRIVING ASSISTANCE; FAMILLE X90; WITHOUT REAR SCREEN WIPER; STANDARD BODY SHELL ARCHITECTURE; ENGINE WITHOUT OBD; TECHNICAL LEGISLATIVE COUNTRY RUSSIA; STEERING WHEEL WITHOUT HEIGHT ADJUSTMENT; REAR SEATS AIR DUCT; 0-SEAT THIRD ROW SEATS; DOOR HANDLE TYPE 3; NO FRONT SIDE AIRBAG; CLEAR WINDOWS; HEATED REAR SCREEN; K7J ENGINE; WITHOUT HEADLIGHT WASHER; WITHOUT DAYTIME RUNNING LIGHTS; WITHOUT ADDITIONAL EQT; COUNTER UNITS IN KILOMETRES; NO LUGGAGE RETAINING NET; MAKE OF TYRES: STANDARD TYRE; GLACIER WHITE BODYWORK PAINT; STANDARD HEATER RECYCLE; WITH SMOKING ACCESSORIES; WITHOUT ROOF BAR; WITHOUT ANTI-LOCK BRAKING SYSTEM; RENAULT BRAND; TRIMS 02; WITHOUT CENTRAL DOOR LOCKING WHEN VEHICLE IS IN MOTION; WITHOUT PEDEST IMPACT PROT; FOAM STEERING WHEEL; WO LOCKING EMERGENCY SPARE WHEEL; REAR BENCH SEAT; NO SPECIAL CONVERSION; POWER ASSISTED STEERING; WITHOUT DECANTER FILTRE; WITHOUT ROOF STORAGE; 5-SPEED MANUAL GEARBOX; WITHOUT FLOOR MATS; VEHICLE WITHOUT RADIO; FRONT SEAT BELTS WITH FIXED INERTIA REEL; WITHOUT SUPPLEMENT FOR DEFINITION / WITHOUT LIMITED SERIES; DRIVER AIRBAG |
Build sheet / List of Basic Equipment
Extra:   


May include:

Title problems
Accidents
Total loss
Flood damage
Odometer problems
Service records
Frame damage
Airbag deployment
Vehicle registration
Recalls
and more...
Renault VIN decoder
|
Renault Logan / Duster 2010 Specs and features
|
Renault problems, recalls and complaints
This is the Renault Logan / Duster VIN decoder. Every Renault car has a unique identifier code called a VIN. This number contains vital information about the car, such as its manufacturer, year of production, the plant it was produced in, type of engine, model and more. For instance, if someone wants to buy a car, it is possible to check the VIN number one the online database to ensure that the car was not stolen, damaged or illegally modified. The VIN number has a specific format that is globally recognized. This format was implemented by the ISO institute. Every car manufacturer is obliged to mark all its vehicles in this special format. This online service allows a user to check the validity of the car and get detailed information on almost any VIN number, search for Renault Logan / Duster car parts and check the car's history. The VIN also allows a user to check the market value of a new or used Renault Logan / Duster.
What is VDS? VDS is a Vehicle Descriptor Section. VDS is used to specify a type of vehicle and may include information about the model, platform, engine and transmission.
What is VIN? VIN is a Vehicle Identification Number
What is VIS? VIS is a Vehicle Identifier Section
What is WMI? WMI is a World Manufacturer Identifier. The first three symbols identify the manufacturer of the car.
---