✅WDB9340621L263119 Mercedes-Benz Actros 934 2001 VIN Decoder & Vehicle History Report
---
Mercedes-Benz Actros 934 2001 VIN Lookup Result:
---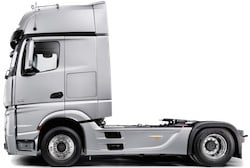 ---
| | |
| --- | --- |
| VIN: | WDB9340621L263119 |
| WMI / VDS / VIS: | |
| Manufacturer: | Mercedes-Benz DCAG DAIMLER AG |
| Brand: | Mercedes-Benz |
| Model: | Actros 934 |
| Check: | 2 |
| Year: | 2001 |
| Sequential number: | 63119 |
| Approx. mileage: | |
Build Sheet:
Chassis
Sales designation:
1844 LSNRL4X2 3600 [MODEL_IDX = 8]
Order number:
1 7 217 04140
Delivery date:
17 08 2007
Market:
AG,Europe
Production order:
Paint code 1:
PAINT COLOR VIOLET BLUE MB 5518
Equipment:
1010
Engine no.:
541976 00 549664
Major assembly variant:
X 009 803 038 80
Part var. design.:
5419760
Text
CODE: N5 ; MZ8;
E U R O 5 SDE AUFLADER MIT LADELUFTKUEHLUNG 1800/MIN
BLUETEC 5
MOTORSTEUERGERAET V07
MOTOR MIT OEL
STEUERGEHAEUSE OHNE NEBENABTRIEB
MIT NACHRUESTMOEGLICHKEIT ELEKTROMAGNETISCHE LUEFTERKUPPLUNG CODE: MZ3
2 ZYL.-LUFTPRESSER 720CCM GEREGELT CODE: MZ8
MIT ZPD STECKPUMPEN CODE: MJ9
DUESE MIT WSH
OELWANNE THERMOPLAST
WASSERPUMPE MIT RETARDERANSCHLUSS
KOLBEN VERST.
FLAMMSTARTANLAGE NICHT MONTIERT OEFFNUNG IM LADELUFTGEH. MIT BLINDFLANSCH
VERSCHLOSSEN
OHNE GENERATOR
Transmission:
715510 00 626997 [transmissionType = GM]
Major assembly variant:
X 002 651 356 80
Part var. design.:
7155130
Text
AGGREGAT MIT EPS III BZW. EAS II - SCHALTUNG
UND VORRUESTUNG "ANBAU RETARDER R 115 HV" !!!
.
GETR. MIT ANGEGOSSENEN TRAGARMEN BEI V6-MOTOREN
.
NEUER KITAS-DREHGEBER IN VERBINDUNG MIT DIGITALEM TACHO ( AB 06/2005 )
NEUE SYNCHRONISIERUNG AUF DER HAUPTWELLE ( AB 11/2005 )
NEUER SOFTWARE-STAND >>> 16.0 <<< ( AB 04/2006 )
AGGREGAT MIT EPS III BZW. EAS II - SCHALTUNG
UND VORRUESTUNG "ANBAU RETARDER R 115 HV" !!!
.
GETR. MIT ANGEGOSSENEN TRAGARMEN BEI V6-MOTOREN
.
NEUER KITAS-DREHGEBER IN VERBINDUNG MIT DIGITALEM TACHO ( AB 06/2005 )

NEUE SYNCHRONISIERUNG AUF DER HAUPTWELLE ( AB 11/2005 )
NEUER SOFTWARE-STAND >>> 16.0 <<< ( AB 04/2006 )
I807
>> DECKEL OELPUMPE BEI NA-NACHRUESTUNG PRUEFEN <<.IM ZUGE DER TECHNISCHEN W
EITERENTWICKLUNG WURDE DER GETR.-ABSCHLUSSDECKELHINTEN GEAENDERT. DER VERSC
HLUSSDECKEL DER OELPUMPE WURDE IN DEN ABSCHLUSS-DECKEL INTEGRIERT.!!!!!!!!!
!!!!!!!! ACHTUNG !!!!!!!!!!!!!BEIM NACHTRAEGLICHEM EINBAU EINES NEBENANTRIE
BES IST DARAUF ZU ACHTEN, DASS DER OELPUMPENDECKEL MIT DER TNR. A 945 269 0
2 01 MIT VERBAUT UND DIE OELPUMPE NEU VERMESSEN / EINGESTELLT WERDEN MUSS.
SIEHE HIERZU DAS AKTUELLE WIS-DOKUMENT: GI 26.55-N-000388 VOM 20.08.08 *EN
DE TEXT I807*…
-------------------------------------
I808
>> NA NICHT IM LIEFERUMFANG DES ET-GETRIEBES ENTHALTEN <<.NEBENANTRIEBE ( E
INBAULAGE: HINTEN AM GETRIEBE ) SOWIE DIE ENTSPRECHENDEN NA-KABELSAETZE UND
SONSTIGEN NA-ANBAUTEILE SIND IN DER REGEL NICHT IM LIEFERUMFANG DES GETRIE
BES ENTHALTEN. ZUR KOMPLETTIERUNG DES ET.-GETRIEBESSIND DER NEBENANTRIEB SO
WIE DIE NA-SPEZIFISCHEN ANBAUTEILE VOM ALT-GETRIEBE ZU UEBERNEHNMEN........
..BEI BEDARF IST DER NA AUCH KOMPLETT ALS ET VERFUEGBAR. DIE ENTSPRECHENDE
SACHNUMMER KANN AUS DEM SYSTEM VEDOC / ANZEIGE "NA" ( BZW. "UMRUESTUNGEN" )
AUF BASIS "VERTRIEBSCODE" ERMITTELT WERDEN..DIE ZUR MONTAGE AM GETRIEBE NO
TWENDIGEN ZUSATZ-TEILE (OELPUMPEN-STECKWELLE/SCHRAUBEN / DICHTUNGEN /KABLES
AETZE / SCHALTER) SIND NICHT IM LIEFERUMFANGDER XVV-TNR. ENTHALTEN; DIESE SIND BEI BEDARF SEPARAT ZU ERMITTELN UND ZU BESTELLEN. SIND KEINE DATEN HINT
ERLEGT, BITTE MANUELL UNTER ANGABE DER F-GEST.-NR. IM GLC ANFRAGEN. *ENDE T
EXT I808*…
-------------------------------------
I809
>> BM UEBERGREIFENDER ERSATZ 715.510 IN 715.513 <<
.
DAS GETRIEBE-BM 715.513 (G231-16) DECKT DIE ET-BEDARFE AUS BM 715.510
(G211-16) BEI DEN GEKENNZEICHNETEN AGGREGATEN MIT GLEICHER CODE-
AUSSTATTUNG AB.
(DURCH DIE BM-BEDINGTE UMSTELLUNG SIND KEINE SONSTIGEN, ZUSAETZLICHEN
UMBAUTEN ERFORDERLICH)
**************************************************************************
Steering:
765826 17 212125
Cab:
943899 15 263119
Transfer case:
Platform:
Front axle 1:
739520 F 224004
Major assembly variant:
X 006 520 720
Part var. design.:
7395201
Text
VL4 7,5TO MIT:
SCHEIBENBREMSE
VERSCHLEISSSENS. KONTIN.
Front axle 2:
Front axle 3:
Rear axle 1:
746213 M 265018
Major assembly variant:
X 004 529 329
Part var. design.:
7462130
Text
ACHSE HL6 13,0TO MIT:
SPERRE
SCHEIBENBREMSE
VERSCHLEISSANZEIGE KONTI.
Rear axle 2:
Rear axle 3:
Rear axle 4:
Exhaust system:
Battery 1:
Fuel cell 1:
Electric motor 1:
Electric motor 5:
Electric motor 6:
SA code
A00
A57
AC0
AL3
AM9
B62
B69
BA1
FOUR-WHEEL DRIVE DESIGN FOR HIGH LOAD
BB7
BB8
BD6
CB0
ECO POWER STEERING PUMP
DS3
E39
INVALID AT PRESENT
EC6
EG8
EK4
2-DIN TELEMATICS UNITS
NON-NETWORKED HANDS-FREE SYSTEM
AUTO PILOT SYSTEM (APS) WITH 5 LOUDSPEAKERS
EV0
PREINSTALLATION FOR 6X6 CONVERSION BODY MANUFACT.
PREINSTALLATION FOR GARMIN MAP PILOT
NAVIGATION CONNECTIVITY PACKAGE
F04
F33
F52
FA5
ELEC. WINDOW LIFTER DRIVER AND PASSENGER DOOR
ARMREST WITH STOWAGE COMPARTMENT
CENTER CONSOLE WITH REFRIGERATED COMPARTMENT
TRIM PIECES FOR COCKPIT
FK0
CHROME-PLATED RADIATOR GRILLE
FL2
TINTED WINDSHIELD,HEATED W/ RAIN SENS.+REARV.MIRR.
FN2
CD BOX
EXTRA LONG MIRROR HOLDER
FX7
IMMOBILIZER
TWO ADDITIONAL MASTERS
5-SPEED MANUAL TRANS.; FSG180 SPORT
GS7
AIR CONDITIONER IN COWL
HEAT INSULATION DRIVER CAB
H61
POLLEN FILTER
I82
I83
WHEEL CONFIGURATION 4X2
IC4
DVD REGIONAL CODE 5
CHASSIS
INLAND (GERMANY)
WHEELBASE 3600 MM (BM - VISUAL CODE)
CONTROL CODE LAUNCH OF NEW EXHAUST CLASS
IX6
LOCALIZATION STAGE 2
J76
JD3
INSTRUMENT CLUSTER WITH PIXEL MATRIX DISPLAY
BACKUP WARNING SYSTEM
JZ1
K40
K45
KE7
KG2
KH7
FUEL PUMP, ELECTRICALLY CONTROLLED, STAGE 2
KP9
KU5
HALOGEN FOG LAMPS
L28
ELECTRICS FOR BODY INTERIOR LIGHTING
M62
SPEED LIMITATION 90 KM/H EU
CRUISE CONTROL FOR AUTOMATIC TRANSMISSION
LOW-POLLUTION VEHICLE EU STAGE 2 GROUP III
ENGINE R5 TDI 120 KW (163 HP) 3500 RPM, VW-LT3
PREINSTALLATION FOR LIQUEFIED GAS TECHNOLOGY (LGT)
NGT EEV (ENVIRONMENTALLY ENHANCED VEHICLE) ENGINE
N55
P33
P81
PR3
QL8
QM7
LIGHT ALLOY RIMS 5,5J X 15
R38
R70
SPARE WHEEL
DRIVER'S SEAT ARMREST
AIRBAG DRIVER SIDE
FRONT SEAT ELECTRICALLY ADJUSTABLE
THORAX SIDEBAG FOR DRIVER (IN BACKREST)
SM2
TL1
REGISTRATION CERTIFICATE, PART II
X33
X57
WEIGHT VARIANT 1785 KG
INTERNAL CODE 4 OF DAIMLER AG
REFLECTOR IN STICKER FORM
XT5
FIRST AID BAG
Y28
Y29
Y30
Y34
HAZARD WARNING TRIANGLE
EMERGENCY LANTERN
COMFORT PANEL VAN PACKAGE
COMFORT FUN PACKAGE
VEHICLE FOR RIGHT-HAND TRAFFIC
PAINT COLOR VIOLET BLUE MB 5518
1010
Extra:   


May include:

Title problems
Accidents
Total loss
Flood damage
Odometer problems
Service records
Frame damage
Airbag deployment
Vehicle registration
Recalls
and more...
Mercedes-Benz VIN decoder
|
Mercedes-Benz Actros 934 2001 Specs and features
|
Mercedes-Benz problems, recalls and complaints
This is the Mercedes-Benz Actros 934 VIN decoder. Every Mercedes-Benz car has a unique identifier code called a VIN. This number contains vital information about the car, such as its manufacturer, year of production, the plant it was produced in, type of engine, model and more. For instance, if someone wants to buy a car, it is possible to check the VIN number one the online database to ensure that the car was not stolen, damaged or illegally modified. The VIN number has a specific format that is globally recognized. This format was implemented by the ISO institute. Every car manufacturer is obliged to mark all its vehicles in this special format. This online service allows a user to check the validity of the car and get detailed information on almost any VIN number, search for Mercedes-Benz Actros 934 car parts and check the car's history. The VIN also allows a user to check the market value of a new or used Mercedes-Benz Actros 934.
What is VDS? VDS is a Vehicle Descriptor Section. VDS is used to specify a type of vehicle and may include information about the model, platform, engine and transmission.
What is VIN? VIN is a Vehicle Identification Number
What is VIS? VIS is a Vehicle Identifier Section
What is WMI? WMI is a World Manufacturer Identifier. The first three symbols identify the manufacturer of the car.
---