✅ VF1MCF8CJ47555284 Renault Kangoo 2004 VIN Decoder & Vehicle History Report
---
Renault Kangoo 2004 VIN Lookup Result:
---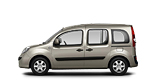 ---
| | |
| --- | --- |
| VIN: | VF1MCF8CJ47555284 |
| WMI / VDS / VIS: | |
| Manufacturer: | Renault France |
| Brand: | Renault |
| Model: | Kangoo |
| Engine: | N/A |
| Region/Plant: | Creil |
| Check: | J |
| Year: | 2004 |
| Sequential number: | 55284 |
| Approx. mileage: | |
Additional Information
| | |
| --- | --- |
| CarID | 1462 |
| Brand | RENAULT |
| ManufacturerId | 566 |
| Catalog | RENAULT201809 |
| Model | Master III |
| Name | Master III |
| ImageUrl | |
| Date | |
| Actual | |
| KolCount | 0 |
| KolComment | |
| Manufactured | 07 2012 |
| Vehicle_type | FV0H |
| Vehicle_fabrication_number | B170648 |
| Engine | M9T692 |
| EngineNo | C008338 |
| Gearbox_type_and_suffix | ZF4003 |
| Gearbox_fabrication_number | H526844 |
| Options | Тип автомобиля: FV0H; Заводской номер автомобиля: B170648; Тип двигателя: M9T; Тип и индекс двигателя: M9T692; Заводской номер двигателя: C008338; Тип коробки передач: ZF4; Тип и индекс коробки передач: ZF4003; Заводской номер коробки передач: H526844; Уровень комплектации: E1; Дополнение к комплектации: SAN913; Дополнение ограниченной серии: SAN513; Цветовая гамма салона: (not required); Тип системы кондиционирования воздуха: Обычная система отопления; Технические и законодательные требования страны: TLUKRA; Типы радио: SRADIO; Подвеска с усиленной амортизацией: SUSNOR-Нормальная подвеска; Заводской номер автомобиля: B; Дооборудование: Адаптер; Подушка безопасности водителя: AIRBA1 - С подушкой безопасности водителя; Вид топлива или энергии: Dieselное топливо; Предохранительное устройство: DPSEC-С предохранительным устройством; Экономичный режим движения: ECOMOD - С экономичным режимом; Обивка потолка: HABPV1 - С обивкой потолка 1; Уровень системы навигации: SSNAV; Количество мест в третьем ряду: 3P3RAN - Три сиденья; Тип наружных зеркал заднего вида: RETROE-С электроприводом; Подогрев сидений: SGSCHA - Сиденье без подогрева; Тип сидений 2-го ряда: 3 сиденья; Декоративная накладка: DECA01; Тип дистанционного управления открыванием дверей: SOP02B; Погружной подогреватель двигателя: STHPLG - Без погружного подогревателя |
| Complectation | PARTITION TRIM 1; MODEL RANGE SHEET; COMMERCIAL VERSION; MODULAR PASSENGER BENCH SEAT 3; SHORT-ARM DOOR MIRROR; UNDERBODY PROTECTION; WITHOUT SIDE-SILL; WITHOUT EXTERIOR NAME BADGE; MILD CLIMATE; INTERIOR STYLING 01; WITHOUT SUPPLEMENT FOR VERSION ADAPTATION; SEAT RE-UPHOLSTERY FABRIC NO 01; LEFT-HAND DRIVE; CLOTH OR PLUSH SEAT COVERING; BUILT UP SPECIAL VEHICLE ORDER: WITHOUT SPECIAL VEHICLE ORDER; WITHOUT SPECIAL SERIES DEFINITION SUPPLEMENT; 16 METAL WHEELS; SEAT WITHOUT ISOFIX; WITHOUT MUD FLAPS; WITHOUT ADDITIONAL HEADLIGHT; MANUAL HEADLIGHT BEAM ADJUSTMENT; MANUALLY-ADJUSTED DRIVER'S SEAT 1; WITHOUT POLLEN FILTER; SEAT WITHOUT HEATING; DOCUMENTATION PHASE 1; SANS ANTIPATINAGE DES ROUES; WITHOUT REAR SCREEN STORAGE COMPARTMENT; DOC PERIOD 2009; WITHOUT INTERIOR SIDE TRIM; EMERGENCY SPARE WHEEL 01; EURO 4 DEPOLLUTION STANDARD; INTERNATIONAL ENVIRONMENTAL RESTRICTIONS 4; WITHOUT DEVICE FOR REAR TRAILER; AIR BAG 01; DIESEL; WITHOUT FUEL CONVERSION; MH ENGINE LEVEL; SOP02B - DOOR OPENING/CLOSING SYSTEM 315 MHZ NORMAL; WITHOUT TRANSPORT TYPE OR WITHOUT PARTNER VEHICLE; FRONT ARM REST; REAR FOOT PLATE; STANDARD TYRE; E1 EQUIPMENT LEVEL; 2 DOOR MIRRORS ELECTRIC ADJUSTMENT; WITHOUT ADDITIONAL KEY; WITHOUT NAVIGATION ASSISTANCE; POIDS TOTAL EN CHARGE 4 5 TONNES; WITHOUT ADDITIONAL CONVERSION; ELECTRIC DOOR LOCKING; LIGHT 1; FLASHER UNIT ADAPTATION; WITHOUT WIRING ADAPTATION; HYPOTHESIS WITHOUT ACCESSORY SOCKET; WITHOUT EXTENSION WIRING; ELECTRIC FRONT WINDOW; WITHOUT HEADLINING; STORAGE COMPARTMENT IN FRONT DOOR 1; STANDARD SUSPENSION; PORTE-A-FAUX ARRIERE LONG; WITHOUT REAR DIFFERENTIAL LOCKING; WITHOUT LUGGAGE COVER; WITHOUT LIGHTS + AUTOMATIC WIPER; WITHOUT PROXIMITY RADAR; X62 VAN; DRIVING ASSISTANCE; X62 FAMILY; WITHOUT TACHOGRAPH; WITHOUT DEFLECTOR; TECH-LEGISL UKRAINE; PANELLED BODY SIDES; WITHOUT WINDOW PROTECTION; SANS FILTRE ANTI-ODEUR; 100 LITRES TANK; LOAD ANCHORING POINT IN FLOOR; WITHOUT POWER TAKEOFF ON ENGINE; WITHOUT AUTOMATIC PARKING BRAKE; PATH CONTROL; 0-SEAT THIRD ROW SEATS; 0-SEAT SECOND ROW SEATS; NO FRONT SIDE AIRBAG; WITH TWIN WHEELS; WITHOUT TINTED WINDOWS; PANELLED SLIDING RIGHT-HAND SIDE DOOR; NON-HEATED REAR SCREEN; LEFT-HAND SIDE DOOR PANELLED PANEL; WITHOUT ANTI-THEFT DEVICE; PAVILLON HAUTEUR 20; WHEELBASE 30; M9T ENGINE; WITHOUT DAYTIME RUNNING LIGHTS; WITHOUT DASHBOARD SHELF; COUNTER UNITS IN KILOMETRES; MAKE OF TYRES: STANDARD TYRE; BLUE BODYWORK PAINT; WITH SMOKING ACCESSORIES; STANDARD HEATER; WITHOUT REAR LUGGAGE RACK; WITHOUT ROOF RACK; WITHOUT CRUISE CONTROL; DUST BLOCKING; STANDARD TRACK; RENAULT BRAND; WHEEL TRIMS 01; SPEED LIMITER 01; INSTRUMENT PANEL 02; WITHOUT LIGHT SPECIAL VEHICLE ORDER; SANS RALENTI ACCELERE; CENTRAL DOOR LOCKING WHEN VEHICLE IS IN MOTION; WITHOUT BATTERY ISOLATION; WITHOUT PARTICLE FILTER; SANS PRISE DE MOUVEMENT; DIESEL SEP FILTER; QUADRA POWER TRANSMISSION; WITHOUT FLOOR ADDITIVE; WITHOUT TELEMATIC FAULT INVESTIGATION SYSTEM; WITHOUT PASSENGER COMPARTMENT HEAT REQUIREMENT; 6-SPEED MANUAL GEARBOX; COMPLETE PARTITION PANELLED; VEHICLE WITHOUT RADIO; FULL REAR DOORS WITH 180 DEGREE OPENING; WITHOUT SUPPLEMENT FOR DEFINITION / WITHOUT LIMITED SERIES |
Build sheet / List of Basic Equipment
Extra:   


May include:

Title problems
Accidents
Total loss
Flood damage
Odometer problems
Service records
Frame damage
Airbag deployment
Vehicle registration
Recalls
and more...
Renault VIN decoder
|
Renault Kangoo 2004 Specs and features
|
Renault problems, recalls and complaints
This is the Renault Kangoo VIN decoder. Every Renault car has a unique identifier code called a VIN. This number contains vital information about the car, such as its manufacturer, year of production, the plant it was produced in, type of engine, model and more. For instance, if someone wants to buy a car, it is possible to check the VIN number one the online database to ensure that the car was not stolen, damaged or illegally modified. The VIN number has a specific format that is globally recognized. This format was implemented by the ISO institute. Every car manufacturer is obliged to mark all its vehicles in this special format. This online service allows a user to check the validity of the car and get detailed information on almost any VIN number, search for Renault Kangoo car parts and check the car's history. The VIN also allows a user to check the market value of a new or used Renault Kangoo.
What is VDS? VDS is a Vehicle Descriptor Section. VDS is used to specify a type of vehicle and may include information about the model, platform, engine and transmission.
What is VIN? VIN is a Vehicle Identification Number
What is VIS? VIS is a Vehicle Identifier Section
What is WMI? WMI is a World Manufacturer Identifier. The first three symbols identify the manufacturer of the car.
---