✅ VF1CN0R0541020688 Renault Twingo 2004 VIN Decoder & Vehicle History Report
---
Renault Twingo 2004 VIN Lookup Result:
---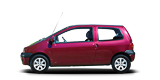 ---
| | |
| --- | --- |
| VIN: | VF1CN0R0541020688 |
| WMI / VDS / VIS: | |
| Manufacturer: | Renault France |
| Brand: | Renault |
| Model: | Twingo |
| Engine: | N/A |
| Region/Plant: | Local |
| Check: | 5 |
| Year: | 2004 |
| Sequential number: | 20688 |
| Approx. mileage: | |
Additional Information
| | |
| --- | --- |
| CarID | 1444 |
| Brand | RENAULT |
| ManufacturerId | 566 |
| Catalog | RENAULT201809 |
| Model | Twingo II |
| Name | Twingo II |
| ImageUrl | |
| Date | |
| Actual | |
| KolCount | 0 |
| KolComment | |
| Manufactured | 02 2009 |
| Vehicle_type | CN0R |
| Vehicle_fabrication_number | Y214427 |
| Engine | K4M854 |
| EngineNo | D003114 |
| Gearbox_type_and_suffix | JR5176 |
| Gearbox_fabrication_number | C003154 |
| Drive | Правостороннее |
| Options | Тип автомобиля: CN0R; Заводской номер автомобиля: Y214427; Тип двигателя: K4M; Тип и индекс двигателя: K4M854; Заводской номер двигателя: D003114; Тип коробки передач: JR5; Тип и индекс коробки передач: JR5176; Заводской номер коробки передач: C003154; Уровень комплектации: EAS; Дополнение к комплектации: SAN913; Дополнение ограниченной серии: (not required); Размещение рулевого колеса: Правостороннее; Климатический пояс: Умеренный климат; Цветовая гамма салона: HARM03; АБС: Да; Усилитель рулевого управления: Да-Standard; Тип системы кондиционирования воздуха: Обычная система кондиционирования воздуха; Электромагнитное запирание замков дверей: Центральный замок с электроприводом и блокировкой ручек; Технические и законодательные требования страны: TLGRBR; Типы радио: RAD18A; Тип крыши: Стандартная; Подушка безопасности заднего пассажира: Нет; Дооборудованная версия: SAN613; Задний спойлер: BECQAR; Подголовник переднего сиденья: ATAV01; Тип боковой подушки безопасности: Передняя боковая подушка безопасности; Тип коробки передач/количество передач: 5-speed М; Вид топлива или энергии: Бензин; Система стабилизации траектории движения: Да; Тип перегородки: CLCGRI-Сплошная перегородка с решеткой; Дополнительный спортивный комплект: PRSPTR; Тахометр: Да; Тип включения стеклоочистителя: ALEVA — С автоматическим включением стеклоочистителя и автоматическим включением наружного освещения; Стеклоочиститель с прерывистым режимом работы: Да; Обивка сиденья: Велюр; Тип колесного диска: 17-дюймовые легкосплавные колесные диски; Тип электрических стеклоподъемников передних дверей: LVAVEL - Для водителя — только электрический привод / для пассажира — только электрический привод; Материал рулевого колеса: Рулевое колесо с leatherной отделкой; Дополнительные фары: PROJAB - Fog lights; Защита колесного диска: Нет; Дневные ходовые огни: SRUNLI - Без дневных ходовых огней ; Радар обнаружения препятствий: SRDPRO - Без радара обнаружения препятствий; Запасное колесо: RSEC01; Тип наружных зеркал заднего вида: RET02 - Наружные зеркала заднего вида 02; Регулятор скорости движения: SSRV - Без системы регулирования скорости; Тип передних сидений: SGAV02; Подогрев сидений: SGSCHA - Сиденье без подогрева; Тип заднего сиденья: SGAR02; Тип дистанционного управления открыванием дверей: SOP03C |
| Complectation | CARD MODEL RANGE; COMMERCIAL VERSION; WITHOUT STRIPPING; REAR HEADREST; 01 FRONT HEADREST; FLYWHEEL CONTROL 1; MODERATE CLIMATE; INTERIOR STYLING 03; EXTERIOR LABEL 03; SEAT UPHOLSTERY FABRIC 05; WITHOUT ADDITIONAL FOR VERSION ADAPTATION; RIGHT-HAND DRIVE; CLOTH OR PLUSH SEAT COVERING; BUILT UP SPECIAL VEHICLE ORDER: WITHOUT SPECIAL VEHICLE ORDER; WITHOUT QUARTER PANELS; 17 ALUMINIUM WHEELS; WITHOUT SPECIAL SERIES DEFINITION SUPPLEMENT; SEAT WITH ISOFIX; FOG HEADLIGHTS; SEAT WITHOUT HEATING; BODY-COLOURED BUMPERS; DOCUMENTATION PHASE 1; DOCUMENTATION PERIOD 2006; EMERGENCY SPARE WHEEL 01; ANTI-EMISSIONS STANDARD EURO 4; EXTENDED EUROPEAN ENVIRONMENTAL RESTRICTIONS 1; DRIVER'S FRONT AIRBAG ONLY; PETROL; MR ENGINE LEVEL; SOP03C - DOOR OPENING/CLOSING SYSTEM 433 MHZ NORMAL; NO PRODUCT FUNCTION; SPORT EQUIPMENT LEVEL; DOOR MIRRORS 02; WITHOUT THIRD FUNCTION; NO WHEEL DISC PROTECTOR; ELECTRIC DOOR DEADLOCKING; ESSUIE VITRE A CADENCEMENT VARIABLE; ELECTRIC FRONT WINDOW; DOOR MIRRORS NOT BODY COLOURED; REMOVABLE LUGGAGE COVER; LIGHTS + AUTOMATIC WIPER; WITHOUT PROXIMITY RADAR; X44 3-DOOR SALOONS; X44 FAMILY; ENGINE REVOLUTION COUNTER; STANDARD BODY SHELL ARCHITECTURE; WITHOUT TELEPHONE PRE-EQUIPMENT; TECHNICAL LEGISLATIVE COUNTRY GREAT BRITAIN; WITHOUT REAR AIRBAG; ESP; FRONT SIDE AIRBAG; SIDE + REAR TINTED WINDOWS; STANDARD ROOF; K4M ENGINE; WITHOUT DAYTIME RUNNING LIGHTS; BECQUET ARRIERE; NO STORAGE TRAY/FLOOR; COUNTER UNITS IN MILES; MAKE OF TYRES: STANDARD TYRE; PEARLESCENT BLACK BODYWORK PAINT; AIR CONDITIONING; WITH SMOKING ACCESSORIES; ANTI-LOCK BRAKING SYSTEM; WITHOUT CRUISE CONTROL; RENAULT BRAND; EXTREME PACK SUPPLEMENT; SANS TRIANGLE DE SIGNALISATION; LEATHER STEERING WHEEL; NORMAL BRAKING; REAR SEAT 02; POWER ASSISTED STEERING; WITHOUT DECANTER FILTRE; FRONT SEAT TYPE 02; WITHOUT PARTITION; 5-SPEED MANUAL GEARBOX; RADIO 18A; WITHOUT ADDITIONAL DEFINITION/WITHOUT LIMITED EDITION |
Build sheet / List of Basic Equipment
Extra:   


May include:

Title problems
Accidents
Total loss
Flood damage
Odometer problems
Service records
Frame damage
Airbag deployment
Vehicle registration
Recalls
and more...
Renault VIN decoder
|
Renault Twingo 2004 Specs and features
|
Renault problems, recalls and complaints
This is the Renault Twingo VIN decoder. Every Renault car has a unique identifier code called a VIN. This number contains vital information about the car, such as its manufacturer, year of production, the plant it was produced in, type of engine, model and more. For instance, if someone wants to buy a car, it is possible to check the VIN number one the online database to ensure that the car was not stolen, damaged or illegally modified. The VIN number has a specific format that is globally recognized. This format was implemented by the ISO institute. Every car manufacturer is obliged to mark all its vehicles in this special format. This online service allows a user to check the validity of the car and get detailed information on almost any VIN number, search for Renault Twingo car parts and check the car's history. The VIN also allows a user to check the market value of a new or used Renault Twingo.
What is VDS? VDS is a Vehicle Descriptor Section. VDS is used to specify a type of vehicle and may include information about the model, platform, engine and transmission.
What is VIN? VIN is a Vehicle Identification Number
What is VIS? VIS is a Vehicle Identifier Section
What is WMI? WMI is a World Manufacturer Identifier. The first three symbols identify the manufacturer of the car.
---