✅VF1657HB515241081 Renault Clio 1 / Laguna / R19 / Safrane 2001 VIN Decoder & Vehicle History Report
---
Renault Clio 1 / Laguna / R19 / Safrane 2001 VIN Lookup Result:
---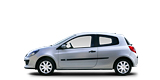 ---
| | |
| --- | --- |
| VIN: | VF1657HB515241081 |
| WMI / VDS / VIS: | |
| Manufacturer: | Renault France |
| Brand: | Renault |
| Model: | Clio 1 / Laguna / R19 / Safrane |
| Engine: | N/A |
| Region/Plant: | Batilly |
| Check: | 5 |
| Year: | 2001 |
| Sequential number: | 41081 |
| Approx. mileage: | 296,017 km |
| See also | |
Additional Information
| | |
| --- | --- |
| CarID | 1286 |
| Brand | RENAULT |
| ManufacturerId | 566 |
| Catalog | RENAULT201801 |
| Model | Clio (phase 3) |
| Name | Clio (phase 3) |
| ImageUrl | |
| Date | |
| Manufactured | 07 1996 |
| Transmission | Механическая |
| Drive | Левостороннее |
| EngineNo | C014090 |
| Options | Система поддержания высоты кузова: Нет; Тип наружных зеркал заднего вида: RETROR - С механической регулировкой; Громкоговоритель: PRERAD; Преднатяжитель ремня безопасности: Да; Подголовник переднего сиденья: ATAVPH; Дополнение ограниченной серии: SAN513; Подушка безопасности пассажира: Нет; Код оборудования: 100; Верхний стоп-сигнал: С верхним стоп-сигналом; Дневные ходовые огни: SRUNLI - Без дневных ходовых огней ; Конструкция дочерней торговой марки: SERIE; Подвеска с управляемой амортизацией: Нет; Стеклоочиститель заднего стекла: Да; Корректор фар на щитке приборов: Нет; Материал колесных дисков: Сталь; Тип стеклоподъемников: Механические; Тип двигателя: F8Q; Заводской номер коробки передач: S015132; Полка багажного отделения: Да; Усилитель рулевого управления: Нет; Уровень двигателя: AH; Дополнительные фары: Нет; Документальная фаза: PHAS3; Подвеска с усиленной амортизацией: SUSNOR-Нормальная подвеска; Подушка безопасности водителя: SAIRBA - Без подушки безопасности водителя; Подголовник заднего сиденья: SSATAR — Без подголовника заднего сиденья; Уровень комплектации: E1; Предварительный фильтр: Нет; Наружные зеркала заднего вида в цвет кузова: RENTC; Тип коробки передач: JB1; Омыватель фар: Нет; Обивка сидений (см. новую табличку или каталог запасных частей 101): Velour; Лакокрасочное покрытие кузова: O389; Оборудование с одним логотипом: MGMRC; Тип системы кондиционирования воздуха.: Обычная система отопления; Дополнение к комплектации: YSO; Электромагнитное запирание замков дверей: Нет; Тип заднего сиденья: SBANAR; Сигнализация: Да; Климатический пояс: Умеренный климат; АБС: Нет; Нормы выбросов: EU93; Цветовая гамма салона: CENDRE; Тип регулировки сиденья водителя: COFIXE - Неподвижный каркас; Код цвета (см. каталог запасных частей 101): O389; Боковые панели/Задние боковые стенки кузова: Fixed window quarter panels; Бамперы в цвет кузова: Нет; Ремни безопасности: Инерционные катушки ремней безопасности с регулировкой по высоте; Тип автомобиля: 657H; Вид топлива или энергии: Dieselное топливо; Марка шины: Стандартная установка; Тип крыши: Стандартная; Заводской номер автомобиля: W000489 |
| Complectation | LUGGAGE COMPARTMENT COVER; WITHOUT REAR BENCH SEAT; WITHOUT DRIVER'S AIRBAG; CLIO COMMERCIAL; F8Q ENGINE; X57 FAMILY; MANUAL STEERING; DOCUMENTATION PHASE 3; WITH REAR SCREEN WIPER; DOCUMENTATION PERIOD 1997; WITH HIGH LEVEL BRAKE LIGHT; WITHOUT ANTI-THEFT ALARM; "NORMAL" TORQUE; RADIO PRE-INSTALLED; 5-SPEED GEARBOX; BUMPER NOT BODY-COLOURED; MANUAL GEARBOX; FRONT SEAT BELTS WITH INERTIA REEL AND HEIGHT ADJUSTMENT; DEPOLLUTION STANDARD EURO 93; STICKER 01; NO COUNTRY FEATURE; WITHOUT REAR HEADREST; FRONT HEADREST FULL HEIGHT ADJUSTMENT; WITHOUT PASSENGER AIRBAG; INTERIOR STYLING CENDRE; SEAT UPHOLSTERY TRICOT VARIATION; FRONT SEAT BELT WITH PRETENSIONER; CLOTH OR PLUSH SEAT COVERING; DRIVER'S SEAT WITH FIXED SUB-FRAME; BUILT UP SPECIAL VEHICLE ORDER: WITHOUT SPECIAL VEHICLE ORDER; DRIVER'S SEAT WITHOUT LUMBAR ADJUSTMENT; WITHOUT HEADLIGHT WASHER; MILD CLIMATE; ROAD CONDITION: GOOD ROADS; LEFT-HAND DRIVE; SPECIFICATION COUNTRY: FRANCE; FIXED QUARTER PANELS WINDOW; STEEL RIMS; WITHOUT DAYTIME RUNNING LIGHTS; RC EQUIPMENT BADGE; MECHANICAL INJECTION FUEL SUPPLY + CARBURETTOR; NORMAL ROOF; WITHOUT ADDITIONAL HEADLIGHT; WITHOUT HEADLIGHT BEAM ADJUSTMENT; ENGINE SIZE BADGE 05; MAKE OF TYRES: STANDARD TYRE; GLACIER WHITE BODYWORK PAINT; DIESEL; AH ENGINE LEVEL; E1 COMPANY SUPPLEMENT; NON-BODY COLOURED EXTERIOR REAR VIEW MIRRORS; STANDARD HEATER; 2 DOOR MIRRORS MANUAL ADJUSTMENT; E1 EQUIPMENT LEVEL; WITHOUT ANTI-THEFT ALARM; WITHOUT REMOTE CONTROL DOOR OPENING; WITHOUT SUNROOF OPENING; WITHOUT ANTI-LOCK BRAKING SYSTEM; WITHOUT ELECTRIC DOOR LOCKING; SIDE PROTECTION; MANUAL WINDOW CONTROLS |
| MinorVars | Тип топлива или источника энергии:Dieselное топливо; Тип двигателя:Dieselное топливо; Тип задних сидений:Без заднего сиденья; Body Type:Стандартная крыша; |
Extra:   


May include:

Title problems
Accidents
Total loss
Flood damage
Odometer problems
Service records
Frame damage
Airbag deployment
Vehicle registration
Recalls
and more...
Renault VIN decoder
|
Renault Clio 1 / Laguna / R19 / Safrane 2001 Specs and features
|
Renault problems, recalls and complaints
This is the Renault Clio 1 / Laguna / R19 / Safrane VIN decoder. Every Renault car has a unique identifier code called a VIN. This number contains vital information about the car, such as its manufacturer, year of production, the plant it was produced in, type of engine, model and more. For instance, if someone wants to buy a car, it is possible to check the VIN number one the online database to ensure that the car was not stolen, damaged or illegally modified. The VIN number has a specific format that is globally recognized. This format was implemented by the ISO institute. Every car manufacturer is obliged to mark all its vehicles in this special format. This online service allows a user to check the validity of the car and get detailed information on almost any VIN number, search for Renault Clio 1 / Laguna / R19 / Safrane car parts and check the car's history. The VIN also allows a user to check the market value of a new or used Renault Clio 1 / Laguna / R19 / Safrane.
What is VDS? VDS is a Vehicle Descriptor Section. VDS is used to specify a type of vehicle and may include information about the model, platform, engine and transmission.
What is VIN? VIN is a Vehicle Identification Number
What is VIS? VIS is a Vehicle Identifier Section
What is WMI? WMI is a World Manufacturer Identifier. The first three symbols identify the manufacturer of the car.
---