✅ KL1NF356J8K314713 Chevrolet Lacetti / Malibu / Nubira / Optra 2008 VIN Decoder & Vehicle History Report
---
Chevrolet Lacetti / Malibu / Nubira / Optra 2008 VIN Lookup Result:
---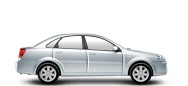 ---
| | |
| --- | --- |
| VIN: | KL1NF356J8K314713 |
| WMI / VDS / VIS: | |
| Manufacturer: | Chevrolet GM Korea |
| Brand: | Chevrolet |
| Model: | Lacetti / Malibu / Nubira / Optra |
| Region/Plant: | N/A |
| Check: | J |
| Year: | 2008 |
| Sequential number: | 14713 |
| Approx. mileage: | |
Additional Information
| | |
| --- | --- |
| CarID | 1197124457 |
| Brand | CHEVROLET |
| ManufacturerId | 792 |
| Catalog | GM_C201809 |
| Model | |
| Name | LACETTI + NUBIRA + OPTRA (J200) [EUR] |
| ImageUrl | |
| Date | |
| Actual | |
| KolCount | 0 |
| KolComment | |
| Vin | KL1NF356J8K314713 |
| Production_date | 27.06.2008 |
| Engine_serial | 6Q2386761 |
| Engine | (LXT) ENGINE GAS, 4 CYL, 1.6L, MFI, DOHC, 80KW (GMDAT) |
| Transmission | (MFH) TRANSMISSION MAN 5 SPD, D16 M/CR |
| Country | UR |
| Engine_type | F16D3 |
| Model_code | J,RJD35 |
| Model_year | 2008 |
| Trim_code | 82I |
| Body_style | 35 |
| Rpo_codes | AG4 (ADJUSTER FRT ST MANUAL, 2 WAY, VERT, DRIVER); U76 (ANTENNA WINDSHIELD, RADIO); TN6 (BATTERY 55 AH); JL9 (BRAKE SYSTEM PWR, FRT & RR DISC, ANTILOCK, FRT & RR WHL); E2E (BUMPER FRT-5 MPH, RR-2.5 MPH); JM2 (BOOSTER BRAKE, TANDEM); B86 (MOLDING B/S BODY COLOR); 82I (INTERIOR TRIM GREY TWO TONE (04) (GMDAT)); 87U (PRIMARY COLOR EXTERIOR, PEARL BLACK (04) GMDAT); D07 (CONSOLE FRT COMPT, FLOOR, CUSTOM); B12 (EQUIPMENT ADDITIONAL RUSSIA); C49 (DEFOGGER RR WINDOW, ELECTRIC); LHD (LEFT HAND DRIVE); NT4 (EMISSION SYSTEM EEC 05); NPH (EXHAUST SYSTEM HEAVY DUTY); K11 (FILTER AIR, COWL MOUNTED); KRE (FUEL RATING OCTANE NO. 95); K99 (GENERATOR 85 AMP); T84 (ФАРЫ ПРАВОСТОРОННЕЕ ПРАВИЛО ДОРОЖНОГО ДВИЖЕНИЯ, МАРКИРОВКА E); D75 (HANDLE O/S DOOR BODY COLOR); D91 (HANDLE O/S, L/GATE, R/CMPT, COLOR); C60 (HVAC SYSTEM AIR CONDITIONER FRT, MAN CONTROLS); W6I (TRIM CLOTH, ULTRA DELUXE, VAR. 2); BC1 (ORNAMENTATION INTR, I/P); C1V (ORNAMENTATION INTR, I/P, METALLIC); XA6 (LABEL EEC COMPLIANCE); V3E (LUGGAGE CARRIER CLR ROOF, SILVER); AM1 (CONTROL SEAT, MANUAL LUMBAR, DRIVER); DL6 (MIRROR O/S LH & RH, REMOTE CONTROL, ELECTRIC, MANUAL FOLDING COLOR); DD2 (MIRROR I/S FRT VAN SUNSHADE, COVERED); QI2 (MODEL CONVERSION INTR, TRIM LEVEL 2); A99 (COMPARTMENT DOOR LOCKABLE GLOVE DOOR); AAM (RESTRAINT KNEE, BOLSTER, DRIVER); AQ2 (NET CONVENIENCE, PACKAGE); AT7 (RESTRAINT SYSTEM RR SEAT, SHLDR, RETR, 3 POINT, 3 SHLDR); AU3 (LOCK CONTROL SIDE DR, ELEC); AWF (NET CONVENIENCE, FRT COMPT, FLOOR, PASS SI); BAH (EQUIPMENT SECURITY SYSTEM, IMMOBILIZATION, STEP TWO); BIH (INSULATION ACOUSTICAL PKG, HOOD); C35 (HEATER DUCT, RR PASS); C74 (LAMP INTR, ROOF, DUAL READING); D63 (TRAY FRT FLOOR DEPOSIT); DQ9 (MIRROR PROVISIONS COLOR); DQA (MIRROR PROVISIONS AUX WFOV); E21 (HANDLE I/S, DR, CHROME); E90 (POCKET FRONT SEAT BACK, DRIVER); E91 (POCKET FRONT SEAT BACK, PASS); ERI (EQUIPMENT BATTERY SAVER); KC5 (RECEPTACLE ELECTRICAL, ACCESSORY); KC8 (RECEPTACLE ELECTRICAL, LOAD COMPARTMENT); T2C (EQUIPMENT PACKAGE, COLD WEATHER); T2Y (PROVISIONS SEAT, CHILD); T79 (LAMP FOG, RR); T89 (LAMP TAIL & STOP, EXPORT); T90 (LAMP SIGNALING & MARKER, EXPORT); T96 (ПРОТИВОТУМ. ЛАMTА, ПЕРЕДН.); TCO (LAMP DOME, CENTER, DELUXE); TCU (LICENSE PLATE FRT & RR MOUNTING, ECE); TDW (PROTECTOR BODY, OUTER PANEL, CORROSION); TH5 (HEIGHT ADJUSTMENT SAFETY BELT, FRONT SEAT); TR6 (HEADLAMPS CONTROL LEVELING SYSTEM, MANUAL); TS6 (LAMP STOP, HIGH LEVEL); TYR (INTERIOR PACKAGE LEATHER); U27 (LAMP INTR, I/P COMPT, COURTESY); UAL (RADIO CONTROL DATA SYSTEM, MODE); UE8 (CLOCK ELECTRIC, DIGITAL); UK3 (CONTROL STEERING WHEEL, ACCESSORY); V76 (HOOK TOW); VGC (PROTECTOR FILM, PAINT ETCH PREVENTIVE); VHD (PROTECTOR FRT & RR DR, SIDE IMPACT, PAD); VIX (PLATE VEHICLE IDENTIFICATION - VISUAL (GMDAT)); VIY (PLATE VEHICLE IDENTIFICATION - ASTERISK (*) MARK (GMDAT)); VK8 (HOLDER EYEGLASSES); W2V (ORNAMENTATION LETTERING, VAR - DELETE); WAV (ORNAMENTATION NAME PLATE 'LACETTI'); WU5 (SWITCH I/P LP DIMR); Y9Y (ORNAMENTATION DECAL 'CHEVROLET'); Z5U (MIRROR PROVISIONS HEATED); BLQ (PLATE INSCRIPTION TYPE 'A'); KUA (PLANT CODE KUNSAN, KOREA); 5QC (PANEL (GMDAT) TRIM, FRT & RR DOORS, STD); FV1 (RATIO TRANSAXLE FINAL DRIVE 3.72); UPK (RADIO AM/FM STEREO, SEEK/SCAN, AUTO REV MUSIC SEARCH COMPACT DISC, MP3, EQUALIZER, ETR, S/DIN); AK5 (RESTRAINT SYSTEM SEAT, INFLATABLE, DRIVER & PASS FRT); AM4 (SEAT RR SPLIT BACK, FOLDING, CUSTOM); A70 (RESTRAINT SEAT BELT TENSIONER, FRT); N37 (STEERING COLUMN TILT, TELESCOPING); FG3 (SHOCK ABSORBERS FRT & RR, GAS PRELOADED); U18 (SPEEDOMETER INST, KILO); UW6 (SPEAKER SYSTEM 6, CUSTOM); N40 (STEERING POWER, NON-VARIABLE RATIO); FE2 (SUSPENSION SYSTEM RIDE, HANDLING); AQ6 (SEAT FRT, ADJ BACK); NR0 (STEERING WHEEL LEATHER, 4 SPOKES); QQ6 (TIRE & WHEEL SPARE, TEMPORARY); UA5 (THEFT DETERENT SYS PASSIVE, KEYLESS ENTRY/SECURITY); QRA (TIRE ALL 195/55R15-84H BW R/ST TL); VR2 (TRAILER HITCH FACTORY INSTALLED); VNS (VIN MODEL YEAR 2008); VNW (VIN FORMAT EU (ISO) TYPE); PB1 (COVER, WHEEL 15 INCH); AA7 (WINDOW POWER OPERATED, QUICK OPENING); 41P (WHEEL COLOR BLACK (91)); PG1 (КОЛЕСО 15 X 6, СТАЛЬНОЕ); C16 (WIPER SYSTEM RR WINDOW, INTERMITTEN, VAR 2); CD4 (WIPER SYSTEM WINDSHIELD, PULSE, VARIABLE DELAY) |
Build sheet / List of Basic Equipment
Extra:   


May include:

Title problems
Accidents
Total loss
Flood damage
Odometer problems
Service records
Frame damage
Airbag deployment
Vehicle registration
Recalls
and more...
Chevrolet VIN decoder
|
Chevrolet Lacetti / Malibu / Nubira / Optra 2008 Specs and features
|
Chevrolet problems, recalls and complaints
This is the Chevrolet Lacetti / Malibu / Nubira / Optra VIN decoder. Every Chevrolet car has a unique identifier code called a VIN. This number contains vital information about the car, such as its manufacturer, year of production, the plant it was produced in, type of engine, model and more. For instance, if someone wants to buy a car, it is possible to check the VIN number one the online database to ensure that the car was not stolen, damaged or illegally modified. The VIN number has a specific format that is globally recognized. This format was implemented by the ISO institute. Every car manufacturer is obliged to mark all its vehicles in this special format. This online service allows a user to check the validity of the car and get detailed information on almost any VIN number, search for Chevrolet Lacetti / Malibu / Nubira / Optra car parts and check the car's history. The VIN also allows a user to check the market value of a new or used Chevrolet Lacetti / Malibu / Nubira / Optra.
What is VDS? VDS is a Vehicle Descriptor Section. VDS is used to specify a type of vehicle and may include information about the model, platform, engine and transmission.
What is VIN? VIN is a Vehicle Identification Number
What is VIS? VIS is a Vehicle Identifier Section
What is WMI? WMI is a World Manufacturer Identifier. The first three symbols identify the manufacturer of the car.
---