✅ KL1CJ6CA7HC735271 Chevrolet Captiva / S10 2017 VIN Decoder & Vehicle History Report
---
Chevrolet Captiva / S10 2017 VIN Lookup Result:
---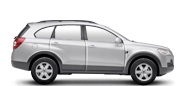 ---
| | |
| --- | --- |
| VIN: | KL1CJ6CA7HC735271 |
| WMI / VDS / VIS: | |
| Manufacturer: | Chevrolet GM Korea |
| Brand: | Chevrolet |
| Model: | Captiva / S10 |
| Region/Plant: | N/A |
| Check: | 7 |
| Year: | 2017 |
| Sequential number: | 35271 |
| Approx. mileage: | |
Additional Information
| | |
| --- | --- |
| CarID | 402523042 |
| Brand | CHEVROLET |
| ManufacturerId | 792 |
| Catalog | GM_C201809 |
| Model | |
| Name | Spark (New Model) |
| ImageUrl | |
| Date | |
| Actual | |
| KolCount | 0 |
| KolComment | |
| Vin | KL1CJ6CA7HC735271 |
| Production_date | 01.09.2016 |
| Engine | (LV7) ENGINE GAS, 4 CYL, L4, 1.4L, MFI, DOHC, VVT, ALUM, GEN 1 VAR 1 |
| Transmission | (MR8) TRANSMISSION AUTO, CONTINUOUSLY VARIABLE RATIO (CVT), FWD, VAR 2 |
| Country | SD |
| Engine_type | 201606 |
| Model_code | D,1DV48 |
| Model_year | 2017 |
| Trim_code | 4AA |
| Body_style | 48 |
| Rpo_codes | AH3 (РЕГУЛЯТОР ПЕРЕДН ВОДИТЕЛЬСКОГО СДН РУЧНОЙ, 4-КООРД); U71 (АНТЕННА,КРЫША); AG5 (РЕГУЛЯТОР ПАСС СДН РУЧНОЙ, 2-КООРД); AXJ (ТИП АВТОМОБИЛЯ ПАССАЖИРСКИЙ); TN9 (BATTERY LN1, FLA, 12V, 50AH, 375 ENCCA); JM4 (ТОРМОЗ СИСТЕМА С УСИЛИТ, ПЕРЕДН ДИСК, ЗАДН БАРАБ, ЧУГУН, АБС, ПЕРЕДН И ЗАДН КЛС); V35 (BUMPER FRT & RR, COLOR); 4AA (ВНУТР. ОТДЕЛКА - ГУСТОЙ ЧЕРНЫЙ); K34 (КРУИЗ-КОНТРОЛЬ, АВТОМАТИЧЕСКИЙ, ЭЛЕКТРОННЫЙ); GG2 (ОСНОВНОЙ Color . PULL ME OVER RED SOLID-3 (497B) / PULL M E OVER RED SOLID-4 (432B) MOKKA ZARAGOSA ТОЛЬКО); CU8 (СТРАНА САУДОВСКАЯ АРАВИЯ); C49 (АНТИЗATОТ. ЗАДН. ОКНА, ЭЛЕКТР.); UDB (ДИСПЛ. ИНСТР. ВОДИТ. ИНФО УСОВЕРШЕНСТ. (СЕГМЕНТИР.)); LHD (ПРИВОД АВТОМОБИЛЯ, Left-handed); NE4 (СИСТЕМА ВЫБРОСОВ EEC14); I17 (ГОД ПРОЕКТИРОВАНИЯ 2017); K12 (ВОЗДУШНЫЙ ФИЛЬТР, ЗАГРЯЗН.); T3U (ПРОТИВОТУМ. ЛАMTА, ПЕРЕДН., ЭКЕ); XL8 (НОМИНАЛЬ ЧАСТОТА 433 МГЦ); K97 (ГЕНЕРАТОР 80 А); V22 (РЕШЕТКА РАДИАТОРА, ХРОМИР.); D75 (НАРУЖ РУЧКА Doors, Color ); U04 (ОДНОТОННЫЙ ЗВУКОВОЙ СИГНАЛ); D91 (НАРУЖ РУЧКА ОТКИДН. БОРТА ЗАДН. ОТСЕКА, Color); C60 (СИСТЕМА ОВКВ, ПЕРЕДН. КОНДИЦ., РУЧН. УПРАВЛ.); HE5 (INTERIOR TRIM CONFIG CLOTH, LEVEL1, JET BLACK/TBD1(M2XX)); AVJ (УПРАВЛЕНИЕ ЗАМКАМИ, ДИСТАНЦИОННЫМ ДОСТУПОМ, УВЕЛИЧЕН ДАЛЬНОСТЬ, ПАССИВНЫЙ ДОСТУП, ПЕРЕДНИЕ Doors); B9U (УПРАВЛЕНИЕ ЗАМКОМ ПОДЪЕМНОЙ Doors ЗАДНЕГО ОТСЕКА, ДИСТАНЦИОННОЕ УПРАВЛЕНИЕ, ЭЛЕКТРИЧЕСКОЕ РАЗМЫКАНИЕ/ЗАМЫКАНИЕ); TR1 (ЛАMTА, ЗАД И СТОП); MAM (РЫНОК СБЫТА БЛИЖНИЙ ВОСТОК); MDC (МОЛДИНГ, Б\С ВЕРХН., ЯРКИЙ); D71 (НАРУЖНОЕ ЗЕРКАЛО ЛЕВОЕ И ПРАВОЕ, С ДИСТАНЦИОННЫМ УПРАВЛЕНИЕМ, ЭЛЕКТРОПРИВОДНОЕ, С РУЧНЫМ СКЛАДЫВАНИЕМ); DLV (ПЕРЕДН. СОЛНЦЕЗАЩИТ. КОЗЫРЕК ВНУТР. ЗЕРК., ВОДИТ. И ПАСС., С ЗЕРКАЛОМ И КРЫШКОЙ); AJC (ОГРАНИЧ ГОЛОВКА, ПЕРЕДН СИДЕНЬЕ, РЕГУЛИРОВКА ВВЕРХ/ВНИЗ); AME (УПР. БЛОКИР., БОК. ДВЕРЬ,АВАРИАЙН. ДЕБЛОКИР., АВТОМАТИЧ.); AT7 (СИСТЕМА ОГРАНИЧЕНИЯ ПЕРЕМЕЩЕНИЯ ЗАДН СИДЕНЬЯ, ЗATЛЕЧ, НАТЯЖИТЕЛЬ, 3 ТЧК, 3 ЗATЛЕЧ); AU3 (УПР. БЛОКИР., БОК. ДВЕРЬ,ЭЛЕКТР.); AWS (ОГРАНИЧИТЕЛЬ НАТЯЖИТЕЛЯ РЕМНЯ БЕЗОПАСНОСТИ ПАСС); AWT (ОГРАНИЧИТЕЛЬ НАТЯЖИТЕЛЯ РЕМНЯ БЕЗОПАСНОСТИ ВОДИТЕЛЯ); B37 (МАТ ПОКРЫТ. ПОЛА, ПЕРЕДН. И ЗАДН., ВСПОМОГ.); B7S (ПОДДОН, ВНУТР ЗАДН, ПАКЕТ, НАТЯГИВАЕМЫЙ ШПАГАТ); BAH (ОБОРУД., СИСТЕМА БЕЗОПАСНОСТИ, ИММОБИЛИЗАЦИЯ, ЭТAT 2); BD3 (COMPARTMENT STOWAGE, I/P); BTM (ПЕРЕКЛЮЧАТЕЛЬ, ЗATУСК ДВИГАТЕЛЯ БЕЗ КЛЮЧА); BYO (FOOT REST PEDAL TYPE(DEAD PEDAL)); C91 (ЛАMTА ОСВЕЩ. САЛОНА НА ПОТОЛКЕ (ПЛАФОН)); C93 (LAMP INTR, AMBIENT); DQ9 (ЗЕРК., ОБЕСП. Color); E21 (РУЧКА ВНУТРЕННЯЯ, ДВЕР, ХРОМИРОВАН); E27 (ВСПОМОГ. РУЧКА, ПАСС.); E7Y (ОГНЕТУШИТЕЛЬ 2KG); FX3 (АВТОМАТИЧЕСКОЕ ЭЛЕКТРОННОЕ УПРАВЛЕНИЕ ПОЛОЖЕНИЕМ И ПОГРУЗОЧНЫМИ ОПЕРАЦИЯМИ); KR1 (ХЛАДАГЕНТ КОНДИЦИОНЕРА); M97 (БЛОКИРОВОЧНЫЙ ТОРМОЗ ПЕРЕКЛЮЧАТЕЛЯ ПЕРЕДАЧ, Transmission); NQB (УПРАВЛЕНИЕ, РУЛЕВОЕ КОЛЕСО, Leather ОБШИВКА (GMDAT)); Q8E (МЕХАНИЧЕСКИЙ ДОМКРАТ, С ИНСТРУМЕНТОМ); SBM (ОБОРУДОВАНИЕ, ГОЛОВНЫЕ ФАРЫ, StandardНЫЕ); T44 (ПРЕДУПРЕЖДЕНИЕ О ПРЕВЫШЕНИЕ СКОРОСТИ, АКУСТИЧЕСКОЕ); T79 (ПРОТИВОТУМ. ЛАMTА, ЗАДН.); TS6 (ЛАMTА СТОП-СИГНАЛА, ВЫС. Level); U68 (ДИСПЛЕЙ ВОДИТЕЛЯ, ИНФО ЦЕНТР); UC3 (ОРГАНЫ УПРАВЛЕНИЯ НА РУЛЕВОМ КОЛЕСЕ, АУДИОСИСТЕМА И ТЕЛЕФОН, ДУБЛИРУЮЩИЕ ОРГАНЫ УПРАВЛЕНИЯ); UFA (ДИСПЛЕЙ НАРУЖНОЙ ТЕMTЕРАТУРЫ); UHG (ИНДИКАТОР НЕПРИСТЕГНУТОГО РЕМНЯ БЕЗОПАСНОСТИ , ВОДИТЕЛЯ); UJA (SWITCH AUXILIARY POWER); V7X (КОММЕРЧЕСКИЙ ПАКЕТ, НОМЕР 1); VEX (КОMTЛЕКТ БЕЗОПАСНОСТИ); VGC (ЗАЩИТ ПЛЕНКА, ПРОТИВОЗАДИР ДЛЯ КРАСКИ); VIX (ТАБЛИЧКА ВИЗУАЛЬНОЙ ИДЕНТИФИКАЦИИ АВТОМОБИЛЯ (GMDAT)); VIY (ИДЕНТИФИКАЦИОН ТАБЛИЧКА АВТОМОБИЛЯ-- ЗНАК ЗВЕЗДОЧКИ (*) (GENERAL MOTORS DAEWOO AUTOMOTIVE TECHNOLOGY)); VRG (УЛУЧШЕННОЕ СИДЕНЬЕ В СБОРКЕ); VRH (УЛУЧШЕН РУЛЕВАЯ КОЛОНКА В СБОРКЕ); VRK (УЛУЧШЕН ОТДЕЛКА КРЫШИ В СБОРКЕ); VRL (УЛУЧШЕН ПЕРЕДНЯЯ ГОРИЗОНТАЛЬ ПОДВЕСКА В СБОРКЕ); VRM (УЛУЧШЕН ПЕРЕДНЯЯ ВЕРТИКАЛЬ ПОДВЕСКА В СБОРКЕ); VRN (УСОВЕРШЕНСТВОВАННЫЙ АГРЕГАТ ЗАДНЕЙ ПОДВЕСКИ); VRR (УСОВЕРШЕНСТВОВАННЫЕ ШИНЫ И КОЛЕСА); WAS (ДЕКОРАТИВ ПАСП. ТАБЛИЧКА "SPARK"); WCM (ДЕКОРАТИВ НАДПИСЬ "LT''); WU5 (ПЕРЕКЛЮЧАТЕЛЬ, РЕГУЛЯТОР ОСВЕЩЕНИЯ ПРИБОРНОЙ ПАНЕЛИ); USR (РАЗЪЕМ USB); CKR (КОД ЗАВОДА ЧАНГВОН, КОРЕЯ); UD7 (ЗАДНИЙ ДАТЧИК СИСТЕМЫ ПОМОЩИ ПРИ ПАРКОВКЕ); GY6 (ПЕРЕДАТОЧНОЕ ОТНОШЕНИЕ,ВЕДУЩИЙ МОСТ В БЛОКЕ С КОРОБКОЙ ПЕРЕДАЧ,ГЛАВ ПЕРЕДАЧА, 3.76); IOB (РАДИО ИНФОРМАЦИОННО - РАЗВЛЕКАТЕЛЬНОЙ СИСТЕМЫ - ИНТЕРФЕЙС ЧЕЛОВЕК-МАШИНА СРЕДНЕГО УРОВНЯ, СОЕДИНЕНИЕ СРЕДНЕГО УРОВНЯ); AK5 (СИСТЕМА ОГРАНИЧИТЕЛЕЙ СИДЕНЬЯ, НАДУВН, ВОДИТЕЛЬ И ПАССАЖИР); AM4 (СИДЕНЬЕ ЗАДН, РАЗДЕЛЁН СПИНКА, СКЛАДЫВАЮЩЕЕСЯ, НА ЗАКАЗ); D31 (ВНУТР. ЗЕРК., R/V, НАКЛ. (ДУП. С D36) СВЕТОЧУВСТВ.); N33 (НАКЛОНЯЕМАЯ РУЛЕВАЯ КОЛОНКА); N06 (УПРАВЛ БЛОКИР РУЛЕВ КОЛ, ЭЛЕКТР); 5H1 (KEY SINGLE KEY SYSTEM, 2 SPARE KEYS); U18 (УСТАНОВКА СПИДОМЕТРА, КМ); UQ3 (СИСТЕМА ДИНАМИКОВ, УЛУЧШЕННОЕ ИСПОЛНЕНИЕ); ZAL (ШИНА ЗATАС T105/70D14 SL 84M ЧШ ЗATАС); T56 (СПОЙЛЕР ЗАДН, КРЫША, СПОРТ); NJ1 (РУЛЕВОЙ УСИЛИТЕЛЬ, ПОСТОЯННЫЙ КОЭФФИЦИЕНТ, ЭЛЕКТРИЧЕСКИЙ); FE4 (СИСТЕМА ПОДВЕСКИ, ОСОБЫЙ УХОД И ЭКСПЛУАТАЦИЯ); D9O (ЭЛЕКТРОННЫЙ ПЕРЕДНИЙ ДАТЧИК ПОДУШКИ БЕЗОПАСНОСТИ - ОДИНАРНЫЙ); A50 (ПЕРЕДНЕЕ КОВШОВОЕ СИДЕНЬЕ); N45 (РУЛЕВОЕ КОЛЕСО 3 СПИЦЫ); QGH (TIRE ALL 185/55R15 SL 82T BW HW3); NRA (FUEL TANK 32L, 8.5 GAL); UJM (РУЧНОЕ ПРОГРАММИРОВАНИЕ ИНДИКАТОРА ДАВЛЕНИЯ В ШИНАХ); V87 (ЗАЯВЛЕНИЕ ОБ АВТОМОБИЛЕ - ЭКОНОМИЧЕСКАЯ ОРГАНИЗАЦИЯ СТРАН ПЕРСИДСКОГО ЗАЛИВА); FJW (АВТОМОБИЛЬНОЕ ТОПЛИВО, Gasoline, СОДЕРЖАНИЕ ЭТАНОЛА 15 ПРОЦЕНТОВ); WMH (ИДЕНТИФИКАЦИОННЫЙ НОМЕР АВТОМОБИЛЯ, МОДЕЛЬ 2017 ГОДА); VNU (ИДЕНТИФИКАЦИОННЫЙ НОМЕР АВТОМОБИЛЯ ФОРМАТ СОЕДИНЕННЫХ ШТАТОВ); ZY9 (ГАРАНТИЯ 100, 000 КМ, 3 ГОДА (ЛЕТ)); A33 (ЭЛЕКТРОСТЕКЛОПОДЪЕМНИК, ЗАДНИЕ Doors); A66 (ЭЛЕКТРОСТЕКЛОПОДЪЕМНИК, ПАССАЖИРСКОЕ ОКНО); TZD (КОЛЕСО 15 X 6.0, J, Aluminium, ДИЗАЙН 3); SHN (ЗAT КОЛЕСО 14 X 4,0, СТАЛЬ, КОНСТР 1); AKN (ТИП ОКНА ТОНИРОВАННЫЙ); A55 (ЭЛЕКТРОСТЕКЛОПОДЪЕМНИК, ВОДИТЕЛЬСКОЕ ОКНО); C25 (СИСТЕМА СТЕКЛООЧИСТИТЕЛЯ ЗАДН СТЕКЛА, С ПЕРЕРЫВАМИ); AKW (ТИП ВЕТРОВОГО СТЕКЛА, С ТОНИРОВКОЙ); C13 (СИСТЕМА СТЕКЛООЧИСТИТЕЛЯ ВЕТРОВОГО СТЕКЛА, С ПЕРЕРЫВАМИ); Y23 |
Build sheet and Equipment Details:
Extra:   


May include:

Title problems
Accidents
Total loss
Flood damage
Odometer problems
Service records
Frame damage
Airbag deployment
Vehicle registration
Recalls
and more...
Chevrolet VIN decoder
|
Chevrolet Captiva / S10 2017 Specs and features
|
Chevrolet problems, recalls and complaints
This is the Chevrolet Captiva / S10 VIN decoder. Every Chevrolet car has a unique identifier code called a VIN. This number contains vital information about the car, such as its manufacturer, year of production, the plant it was produced in, type of engine, model and more. For instance, if someone wants to buy a car, it is possible to check the VIN number one the online database to ensure that the car was not stolen, damaged or illegally modified. The VIN number has a specific format that is globally recognized. This format was implemented by the ISO institute. Every car manufacturer is obliged to mark all its vehicles in this special format. This online service allows a user to check the validity of the car and get detailed information on almost any VIN number, search for Chevrolet Captiva / S10 car parts and check the car's history. The VIN also allows a user to check the market value of a new or used Chevrolet Captiva / S10.
What is VDS? VDS is a Vehicle Descriptor Section. VDS is used to specify a type of vehicle and may include information about the model, platform, engine and transmission.
What is VIN? VIN is a Vehicle Identification Number
What is VIS? VIS is a Vehicle Identifier Section
What is WMI? WMI is a World Manufacturer Identifier. The first three symbols identify the manufacturer of the car.
---