✅6G1EK8E35CL624716 Holden Captiva 2012 VIN Decoder & Vehicle History Report
---
Holden Captiva 2012 VIN Lookup Result:
---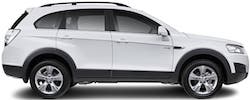 ---
| | |
| --- | --- |
| VIN: | 6G1EK8E35CL624716 |
| WMI / VDS / VIS: | |
| Manufacturer: | Holden HSV GM Australia |
| Brand: | Holden |
| Model: | Captiva |
| Image: | N/A |
| Engine: | N/A |
| Region/Plant: | N/A |
| Check: | 5 |
| Year: | 2012 |
| Sequential number: | 24716 |
| Approx. mileage: | |
Additional Information
| | |
| --- | --- |
| CarID | 925367250 |
| Brand | HOLDEN |
| ManufacturerId | 792 |
| Catalog | GM_HA201809 |
| Model | |
| Name | Commodore SV6 Sportwagon |
| ImageUrl | |
| Date | |
| Actual | |
| KolCount | 0 |
| KolComment | |
| Model_year | 2012 |
| Vin | 6G1EK8E35CL624716 |
| Production_date | 17.01.2012 |
| Engine | (LFX) БЕНЗ ENGINE, 6 ЦИЛ, 3.6Л, SIDI, DOHC, С РЕГУЛ. СИНХР. КЛATАНОВ (VVT), E85 МАКС, АЛЮМ GM |
| Transmission | (MYA) TRANSMISSION AUTO 6 SPD, HMD, X13R |
| Package_code | 788 |
| Engine_type | LFX113420172 |
| Model_code | E,8EK35 |
| Trim_code | 4BA |
| Frame_color | GIE |
| Transmission_type | A |
| Rpo | ADJUSTER SEAT, POWER, 4 WAY, VERT, DRIVER; АНТЕННА,КРЫША; РЕГУЛЯТОР ПАСС СДН РУЧНОЙ, 2-КООРД; INSULATION ACOUSTICAL PKG, ADDED MATERIAL; Type АВТОМОБИЛЯ Type АВТОМОБИЛЯ - НЕ ТРЕБУЕТСЯ; ТОРМОЗ СИСТЕМА С УСИЛИТЕЛЕМ, ПЕРЕДНИЙ И ЗАДНИЙ ДИСК, АБС, ПЕРЕДНЕЕ И ЗАДНЕЕ КОЛЕСА; МОЛДИНГ B/S (OPEL) - ВНЕШНИЙ, МОЛДИНГ, ЧЕТВЕРТЬ БОКОВОГО ОКНА, ЧЕРНЫЙ; INTERIOR TRIM ONYX / RAZOR; PRIMARY COLOR EXTERIOR, PHANTOM; CLUSTER COLOR INST, RAZOR; SHADE RR COMPT; СТРАНА АВСТРАЛИЯ; ДИСПЛЕЙ, ПРИБОРЫ, РАСШИРЕН ИНФОРМАЦИЯ ДЛЯ ВОДИТЕЛЯ (ОДНОColor ГРАФИКА); VEHICLE DRIVE RIGHT HAND DRIVE; TRIM DOOR CLOTH, MONTILE; БЕСПРОВОДНОЙ АУДИОИНТЕРФЕЙС; СИСТЕМА КОНТРОЛЯ ТОКСИЧНОСТИ ВЫХЛОПНЫХ ГАЗОВ, ЕКВ05; ДВОЙ СИСТЕМА ВЫХЛОПА; ПРОТИВОТУМ. ЛАMTА, ПЕРЕДН., ЭКЕ; НОМИНАЛЬ ЧАСТОТА 433 МГЦ; ГЕНЕРАТОР 140 А; ГАЛОГЕННЫЕ ФАРЫ; НАРУЖ РУЧКА Doors, Color ; СИСТЕМА ОТОПЛЕНИЯ, ВЕНТИЛЯЦИИ И КОНДИЦИОНИРОВАНИЯ ВОЗДУХА, КОНДИЦИОНЕР ВОЗДУХА, ПЕРЕДНИЙ, АВТОМАТИЧЕСКОЕ РЕГУЛИРОВАНИЕ ТЕMTЕРАТУРЫ, ВСПОМОГАТЕЛЬНОЕ РЕГУЛИРОВАНИЕ ТЕMTЕРАТУРЫ,; TRIM SEAT CLOTH, ECLIPSE; РУКОЯТ. РЫЧ. УПР. , ПОЛИУРЕТАН; УПРАВЛ. БЛОКИР. ДИСТАНЦ. ДОСТУП, StandardН. ДИATАЗОН; РЕГИОН ПРОДАЖИ - АВСТРАЛИЯ/НОВАЯ ЗЕЛАНДИЯ; МОЛДИНГ, Б\С ВЕРХН., ЧЕРН.; НАРУЖН. ЗЕРК. ЛЕВ. И ПРАВ., ДУ, ЭЛЕКТ., СКЛАД. ВРУЧНУЮ, ColorН.; КОММЕРЧ. ПРИНАДЛЕЖНОСТИ ДЛЯ AT, ПОВЫШ. ПЕРЕДАЧА; COMPONENT FRT LH NON-COMPUTER SEL SUSP; COMPONENT FRT RH NON-COMPUTER SEL SUSP; COMPONENT RR LH NON-COMPUTER SEL SUSP; COMPONENT RR RH NON-COMPUTER SEL SUSP; КОНФИАЦИЯ ОТДЕЛКИ САЛОНА, НОМЕР 7; ПОДГОТОВКА ДЛЯ СИСТЕМЫ ПАССИВНОЙ БЕЗОПАСНОСТИ - РЕБЕНОК - АВСТРАЛИЯ/НОВАЯ ЗЕЛАНДИЯ; EQUIPMENT ENGINE, V6; КОMTЛЕКТ, ШИНА, НЕТ; ИНДИКАТОР ДАТЧИКА РЕМНЯ БЕЗОПАСНОСТИ ,СИСТЕМЫ ОБНАРУЖЕНИЯ ПРИСУТСТВИЯ ПЕРЕДНЕГО ПАССАЖИРА; Paint ОТДЕЛОЧ МЕТАЛЛИК; PLANT CODE ELIZABETH SA, AUST; ЗАДНИЙ ДАТЧИК СИСТЕМЫ ПОМОЩИ ПРИ ПАРКОВКЕ; AXLE REAR 3.27 RATIO; RADIO AM/FM STEREO, SEEK/SCAN, SINGLE CD, MP3, ETR, HPS I/P, AUTO TONE, FBM; СИСТЕМА ОГРАНИЧИТЕЛЕЙ СИДЕНЬЯ, НАДУВН, ВОДИТЕЛЬ И ПАССАЖИР, ПЕРЕДН БОК, СТОРОНА КРЫШИ; MERCHANDISED PKG HOLDENS "SV6"; KEY COMMON, VEHICULAR UNIQUE; СИСТЕМА ДИНАМИКОВ, УЛУЧШЕННОЕ ИСПОЛНЕНИЕ; TIRE SPARE 225/60R16 SL 98V BW HWY; РУЛЕВОЙ УСИЛИТЕЛЬ, ПОСТОЯННЫЙ КОЭФФИЦИЕНТ; ХОД СИСТЕМЫ ПОДВЕСКИ, УПРАВЛЕНИЕ; SEAT FRT BKT, LUXURY; РУЛЕВОЕ КОЛЕСО, Leather ОТДЕЛКА; TRIM COLOR DR PANEL ONYX; TIRE ALL 245/45R18-100V BW HW4; TRIM COLOR SEAT ONYX; РАЗЪЕМ USB; ЗАЯВЛЕНИЕ ОБ АВТОМОБИЛЕ - АВСТРАЛИЯ; МОТОРНОЕ ТОПЛИВО Gasoline Е85; КАМЕРА ЗАДНЕГО ВИДА; КОЛЕСО 18 X 8,0, J, Aluminium, ДИЗАЙН 1; WHEEL SPARE 16 X 7.0, J, STEEL, DESIGN 1 |
Build sheet / List of Basic Equipment
Extra:   


May include:

Title problems
Accidents
Total loss
Flood damage
Odometer problems
Service records
Frame damage
Airbag deployment
Vehicle registration
Recalls
and more...
Holden VIN decoder
|
Holden Captiva 2012 Specs and features
|
Holden problems, recalls and complaints
This is the Holden Captiva VIN decoder. Every Holden car has a unique identifier code called a VIN. This number contains vital information about the car, such as its manufacturer, year of production, the plant it was produced in, type of engine, model and more. For instance, if someone wants to buy a car, it is possible to check the VIN number one the online database to ensure that the car was not stolen, damaged or illegally modified. The VIN number has a specific format that is globally recognized. This format was implemented by the ISO institute. Every car manufacturer is obliged to mark all its vehicles in this special format. This online service allows a user to check the validity of the car and get detailed information on almost any VIN number, search for Holden Captiva car parts and check the car's history. The VIN also allows a user to check the market value of a new or used Holden Captiva.
What is VDS? VDS is a Vehicle Descriptor Section. VDS is used to specify a type of vehicle and may include information about the model, platform, engine and transmission.
What is VIN? VIN is a Vehicle Identification Number
What is VIS? VIS is a Vehicle Identifier Section
What is WMI? WMI is a World Manufacturer Identifier. The first three symbols identify the manufacturer of the car.
---