✅4JGDF7DE7HA769028 Mercedes-Benz ML-class (W166) / GL-class (X166) 2017 VIN Decoder & Vehicle History Report
---
Mercedes-Benz ML-class (W166) / GL-class (X166) 2017 VIN Lookup Result:
---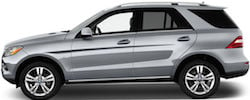 ---
| | |
| --- | --- |
| VIN: | 4JGDF7DE7HA769028 |
| WMI / VDS / VIS: | |
| Manufacturer: | Mercedes-Benz US International Inc |
| Brand: | Mercedes-Benz |
| Model: | ML-class (W166) / GL-class (X166) |
| Region/Plant: | Sindelfingen / Tuscaloosa AL |
| Check: | 7 |
| Year: | 2017 |
| Sequential number: | 69028 |
| Approx. mileage: | |
Problems and Issues:
| | | | | | |
| --- | --- | --- | --- | --- | --- |
| Issue ID | Failed | Component | Miles | City/State | VIN Pattern |
| 1517685 | 17/11/18 | UNKNOWN OR OTHER | 7000 | AUSTIN, TX | 4JGDF7DE7JB |
Additional Information
| | |
| --- | --- |
| CarID | 0 |
| Brand | MERCEDES-BENZ |
| ManufacturerId | 553 |
| Catalog | MB201810 |
| Model | 166.873 |
| Name | GL 500 4MATIC |
| ImageUrl | |
| Date | 22.04.2016 |
| Fin | 4JG1668731A769028 |
| Vin | 4JGDF7DE7HA769028 |
| Market | North America |
| Description | GLS - Sport |
| VehicleClass | Passanger |
| Aggregates | M - engine: 278928 30 308156 278.928 M278 DE 46 LA GASOLINE ENGINE V8 M278 DELA 46 GA - Automatic : 725021 00 361012 725.021 W9X700 9-SPEED АВТОМАТ. Transmission W9S700 |
Build Sheet:
Chassis
Sales designation: GL 500 4MATIC
Order number: 0 7 705 03212
Delivery date: 26 04 2016
Market: NA,North America
Production order: N

Paint code 1:
BLACK
Equipment:
LEATHER - BLACK/ANTHRACITE
Engine no.:
278928 30 308156
Major assembly variant:
A 278 010 38 04
Part var. design.:
Text
Transmission:
725021 00 361012 [transmissionType = GA]
Steering:
Front axle 1:
Rear axle 1:
Rear axle 2:
Battery 1:
Fuel cell 1:
Electric motor 1:
SA code
BLACK
YOM 15/2
OPERATORS MANUAL & SERVICE BOOKLET ENGLISH USA/CAN
SMARTPHONE INTEGRATION PACKAGE
SMARTPHONE INTEGRATION APPLE CARPLAY
8-CYL. GASOLINE CONVERTER
FOGGING SENSOR
EHS GENERATION
LEATHER
LEATHER - BLACK/ANTHRACITE
ADAPTIVE DAMPING SYSTEM PLUS (ADS+)
GARAGE DOOR OPENER WITH 284 - 390 MHZ FREQUENCY
AUTONOMOUS INT. CRUISE CONT. PLUS (DISTRONIC PLUS)
ACTIVE PARK ASSIST
ACTIVE BLIND SPOT ASSIST
ACTIVE LANE KEEPING ASSIST (FAP)
DRIVING PACKAGE
ELECTRICALLY ADJUSTABLE RIGHT DRIVER SEAT W MEMORY
INTERIOR AND EXTERIOR MIRROR,AUTOMATICALLY DIMMING
REAR-END COLLISION WARNING AND PROTECTION SYSTEM
LICENSE PLATE ATTACHMENT AMERICA
DISTRONIC PLUS CROSS SUPPORT (DTR+Q)
MODEL PLATE DEVIATING
EXPANDED BRAKE ASSIST (BAS+)
BRAKE ASSIST PLUS CROSS TRAFFIC (BAS+Q)
AUTONOMOUS BRAKE INTERVENTION/WARN. FOR PED. PROT.
MEMORY PACKAGE (DRIVER SEAT, STRG. COL., MIRROR)
KNEE AIRBAG
ELECTRIC ROLLER SUN BLINDS IN REAR DOOR LH AND RH
CONVERTER VERSION 2
COLLISION MINIMIZATION BRAKE INTERV./WARNING (CMS)
ASHTRAY PACKAGE
CUP HOLDER, TEMPERATURE-CONTROLLED
INSTRUMENT CLUSTER/HU LANGUAGE - AMERICAN
MEASURE PACKAGE CONTROLLER UNIT TRANSMISSION PARTS
EMERGENCY CALL/SUPPORT SYSTEM
FRONT MULTICONTOUR SEAT WITH MASSAGE FUNCTION
HEAD UNIT AMERICA
FRONT SEAT CLIMATE CONTROL
PANORAMIC SLIDING SUNROOF/GLASS SUNROOF
9-SPEED AUTOMATIC TRANSMISSION
HEATED STEERING WHEEL
INSTRUMENT WITH MILES IND. AND ENGLISH LEGEND
TIRE PRESSURE CONTROL
AIRMATIC DUAL CONTROL / AIR SUSPENSION SEMI-ACTIVE
U.S. VERSION
ASSEMBLY, ACTUATORS (FOUR WHEELS)
VOLTAGE DIP FUSE FOR START/STOP SYSTEM
ELECTRIC FOLDING OUTSIDE MIRROR
3 YEARS OF MAP UPDATES FREE OF CHARGE
TRAFFIC SIGN RECOGNITION
BLACK FABRIC ROOF INTERIOR TRIM
COMAND APS NTG5/NTG5.5
SIRIUS SATELLITE RADIO COMPLETE SYSTEM
SUN VISOR WITH ADDITIONAL FUNCTION
TRAILER COUPLING
BASIC ANTITHEFT ALARM SYSTEM (ATA)
AUTOMATIC CLIMATE CONTROL
AIR CONDITIONER IN THE REAR
LOGO PROJECTION VIA MIRROR
ELECTROHYDRAULIC CONTROLLER UNIT-CONVERTER
AUTOMATIC HIGH BEAM SWITCH (IHC)
DELETION - WARNING TRIANGLE
DYNAMIC LED HEADLAMPS, SAE, RIGHT-HAND TRAFFIC
PRODUCT PROT.F.TRANSPORT VEH. W/O TIE-DOWN HOOKS
EMERGENCY SPARE TIRE (MINI SPARE)
ADD-ON FLANGE
STEUERCODE VERTRIEB FUER CODE 475 ANFORDERUNG
UNITED STATES (USA)
TRUNK COVERING
TRIM PIECES - WOOD POPLAR
RADIO REMOTE CONTROL WITH PANIC SWITCH (315 MHZ)
AMG STYLING PACKAGE-FRONT SPOILER, SIDE SKIRT
WHEEL ARCH ENLARGEMENT
NORTH AND SOUTH AMERICA
PREMIUM SOUND SYSTEM
DVD SINGLE DRIVE
DARK TINTED GLASS
ELECTRIC FOLDING 2ND SEAT ROW
THIRD SEAT ROW, ELECTRICALLY FOLDABLE
SCUFF PLATE IN ALU-APPEARANCE WITH RUBBER STUDS
ELEC. SIDE WINDOWS
21" AMG DOUBLE-SPOKE WHEELS ALL-ROUND
REAR SEAT BENCH HEATING LEFT UND RIGHT
INTERIOR LIGHT ASSEMBLY
POWER CLOSING SYSTEM
KEYLESS - GO
AUTOMATIC REAR-END DOOR
KEYLESS START
DEVIATING VIN WITH MODEL YEAR
IDENTIFICATION LABEL UNDER WINDSHIELD
OIL OFFSET QUANTITY +600GR OIL
DIRECT START / ECO START/STOP FUNCTION
WHEEL REPLACEMENT TOOL
EXHAUST TIP
TRANSMISSION MODE SELECTOR LEVER (AGILITY SELECT)
SERIES 166
SEDAN ELONGATED
TRANSMISSION CODE VERSION 31
AUTOMATIC TRANSMISSION
AUTOMATIC TRANSMISSION
REAR AXLE
CONTROL CODE FOR SERVICE INTERVAL 15000 KM
LEFT-HAND STEERING
V8-GASOLINE ENGINE M278
4.6 LITER DISPLACEMENT
STEUERCODE KAUFMAENNISCHES MODELLJAHR
AMG LINE EXTERIOR/AMG SPORTS PACKAGE EXTERIOR
PARKING PACKAGE
MIRRORS PACKAGE
FRONT MEMORY PACKAGE
ALL SEASON TYRES
INS. PANEL AT TOP LEATHER-CLAD (EMBOS.ART.LEATHER)
FRONT PASSENGER SEAT WITH WEIGHT SENSING
FLOOR MATS - VELOUR
DVD PLAYER WITH REGIONAL CODE 1, USA
115 V SOCKET
SPEED- + LOADINDEX 111V XL
FRONT AXLE HALF, LEFT
FRONT AXLE HALF, RIGHT
BLACK
LEATHER - BLACK/ANTHRACITE
V8-GASOLINE ENGINE M278
Extra:   


May include:

Title problems
Accidents
Total loss
Flood damage
Odometer problems
Service records
Frame damage
Airbag deployment
Vehicle registration
Recalls
and more...
Mercedes-Benz VIN decoder
|
Mercedes-Benz ML-class (W166) / GL-class (X166) 2017 Specs and features
|
Mercedes-Benz problems, recalls and complaints
This is the Mercedes-Benz ML-class (W166) / GL-class (X166) VIN decoder. Every Mercedes-Benz car has a unique identifier code called a VIN. This number contains vital information about the car, such as its manufacturer, year of production, the plant it was produced in, type of engine, model and more. For instance, if someone wants to buy a car, it is possible to check the VIN number one the online database to ensure that the car was not stolen, damaged or illegally modified. The VIN number has a specific format that is globally recognized. This format was implemented by the ISO institute. Every car manufacturer is obliged to mark all its vehicles in this special format. This online service allows a user to check the validity of the car and get detailed information on almost any VIN number, search for Mercedes-Benz ML-class (W166) / GL-class (X166) car parts and check the car's history. The VIN also allows a user to check the market value of a new or used Mercedes-Benz ML-class (W166) / GL-class (X166).
What is VDS? VDS is a Vehicle Descriptor Section. VDS is used to specify a type of vehicle and may include information about the model, platform, engine and transmission.
What is VIN? VIN is a Vehicle Identification Number
What is VIS? VIS is a Vehicle Identifier Section
What is WMI? WMI is a World Manufacturer Identifier. The first three symbols identify the manufacturer of the car.
---