✅ 3GTU29EJXJG147005 GMC Sierra 1500 2018 VIN Decoder & Vehicle History Report
---
GMC Sierra 1500 2018 VIN Lookup Result:
---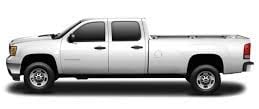 ---
| | |
| --- | --- |
| VIN: | 3GTU29EJXJG147005 |
| WMI / VDS / VIS: | |
| Manufacturer: | GMC Mexico |
| Brand: | GMC |
| Model: | Sierra 1500 |
| Region/Plant: | N/A |
| Check: | X |
| Year: | 2018 |
| Sequential number: | 47005 |
| Approx. mileage: | |
Recalls and Complaints:
| | | | |
| --- | --- | --- | --- |
| Campaign # | Date | Component | Initiator |
| 19V761000 | 25/10/19 | ELECTRONIC STABILITY CONTROL | MFR |
| 19V328000 | 26/04/19 | ENGINE | MFR |
| 19V328000 | 26/04/19 | ENGINE | MFR |
| 19V088000 | 13/02/19 | FUEL SYSTEM, GASOLINE STORAGE TANK ASSEMBLY | MFR |
| 17V567000 | 15/09/17 | SEAT BELTS FRONT RETRACTOR | MFR |
| 17V567000 | 15/09/17 | SEAT BELTS FRONT RETRACTOR | MFR |
| 19V761000 | 25/10/19 | SERVICE BRAKES | MFR |
| 19V761000 | 25/10/19 | SERVICE BRAKES, HYDRAULIC ANTILOCK/TRACTION C | MFR |
| 20V603000 | 03/10/20 | SERVICE BRAKES, HYDRAULIC POWER ASSIST VACUUM | MFR |
| 20V603000 | 03/10/20 | SERVICE BRAKES, HYDRAULIC POWER ASSIST VACUUM | MFR |
| 19V645000 | 09/09/19 | SERVICE BRAKES, HYDRAULIC POWER ASSIST VACUUM | ODI |
Additional Information
| | |
| --- | --- |
| CarID | 571378865 |
| Brand | GMC |
| ManufacturerId | 792 |
| Catalog | GM_G201809 |
| Model | |
| Name | 4x4, GMC Sierra, (Non-US, Non-Canada) |
| ImageUrl | |
| Date | |
| Actual | |
| KolCount | 0 |
| KolComment | |
| Vin | 3GTU29EJXJG147005 |
| Production_date | 31.08.2017 |
| Model_year | 2018 |
| Engine | (L86) ENGINE GAS, 8 CYL, 6.2L, SIDI VVT, AFM, E85 MAX, ALUM, GM |
| Transmission | (M5U) AT Transmission 8 СКОРОСТЕЙ, 8L90 |
| Model_code | K,TK15543 |
| Rpo_codes | 5AZ (ACCESSORY SAFETY KIT - UNIVERSAL); KI5 (RECEPTACLE ELECTRICAL, ACCESSORY 230 VOLT); K47 (AIR CLEANER HIGH CAPACITY); U73 (ANTENNA,FIXED); DT4 (ASH RECEPTACLE AND CIGARETTE LIGHTER); JL1 (CONTROL,INTEGRATED TRAILER BRAKE); E63 (BODY EQUIPMENT,FLEETSIDE PICKUP BOX); JHD (CONTROL HILL DESCENT, GEAR HOLD); CTD (EQUIPMENT CARGO TIE DOWN (MOVABLE)); VB5 (BUMPER,FRONT,PAINTED); JD9 (BRAKE VAC POWER, 17" DISC/DISC, W/VSES, 7700 LBS); B85 (MOLDING B/S EXTERIOR, BRIGHT); UVC (CAMERA REAR VIEW); ZY1 (COLOR COMBINATION SOLID); EXP (EXPORT - I.E.S. EXPORT I.E.S.); K34 (CRUISE CONTROL,AUTOMATIC,ELECTRONIC); GPA (PRIMARY COLOR EXTERIOR, GASOLINE MET-2 (457B)); FE9 (FEDERAL EMISSION CERTIFICATION); Z95 (CHASSIS PACKAGE MAGNERIDE); UHY (SENSOR COLLISION AVOIDANCE & MITIGATION, LOW SPEED); KR1 (REFRIGERANT AIR CONDITIONING); YE9 (SILVERADO/SIERRA CLASSIC/SLE PACKAGE); D07 (CONSOLE,FRONT COMPARTMENT FLOOR(CUSTOM)); TQ5 (CONTROL INTELLIGENT HIGH BEAM); D5P (COUNTRY UNITED ARABIC EMIRATES); CGN (LINER PUBX, SPRAY ON); U2J (DIGITAL AUDIO SYSTEM S-BAND "NOT INSTALLED"); C49 (DEFOGGER,REAR WINDOW,ELECTRIC); UHS (DISPLAY INSTRUMENT DRIVER INFO ENHANCED (MULTI COLOR ENHANCED GRAPHIC )); PPA (EQUIPMENT ASSIST, OPEN & CLOSE, TAILGATE); KC4 (COOLING SYSTEM,ENGINE OIL); KNP (COOLING SYSTEM,TRANSMISSION,HEAVY DUTY); NTB (EMISSION SYSTEM FEDERAL, TIER 3); U42 (ENTERTAINMENT SYSTEM REAR SEAT,SINGLE DISPLAY,REM CONTROL W/HEADPHONE); SLT (EQUIPMENT CHEVROLET 'LT' OR GMC 'SLT' SALES PKG); DNS (EQUIPMENT SUPPLIER INSTALLED); NE8 (EVAPORATIVE SYSTEM LEVEL 3 EMISSIONS); I18 (ENGINEERING YEAR 2018); 1SZ (PACKAGE OPTION-); R6K (CONTROL SALES ITEM NO. 11); B30 (CARPET,FLOOR AND WHEELHOUSE); B58 (COVERING,FLOOR MATS,FRONT AND REAR,CARPETED INSERT); 6NU (COMPONENT FRT LH COMPUTER SEL SUSP (6NU)); XL8 (FREQUENCIES 433 MHZ); UL8 (FREQUENCIES-SAUDI ARABIAN RADIO(EXPORT)); 7NU (COMPONENT FRT RH COMPUTER SEL SUSP (7NU)); K4C (CHARGER INDUCTIVE PORTABLE WIRELESS DEVICE); KG4 (GENERATOR 150 AMP); TL1 (GRILLE,SPECIAL); C5Z (GVW RATING 7,200 LBS); T4L (HEADLAMPS LED); E20 (HANDLE,O/S,DR,CHROME); CJ2 (HVAC SYSTEM AIR CONDITIONER FRT, AUTO TEMP CONT, AUX TEMP CONT); C9I (SWITCH ROLL OVER SENSING); UVD (SWITCH STEERING WHEEL, HEATED); HDQ (INTERIOR TRIM CONFIG LEATHER, LEVEL 4, COCOA/MAPLE SUGAR); VC5 (LABEL - SHIPPING, EXCEPT US, US POSSESSIONS, OR JAPAN LABEL); VBX (LANGUAGE LABEL ARABIC); AQQ (LOCK CONTROL, ENTRY REMOTE ENTRY, EXTENDED RANGE); AU3 (LOCK,SIDE DOOR,ELECTRIC); A91 (LOCK CONTROL RR CMPT TAILGATE, REM CONT ELEC OPEN/CLOSE); T3U (LAMP FRT FOG,ECE); UF2 (LAMP,CARGO); N05 (LOCK,FUEL FILLER CAP); SAF (LOCK SPARE TIRE, HOIST SHAFT); VK3 (LICENSE PLATE,FRONT MOUNTING PACKAGE); Z88 (GMC TRUCK); MAM (MARKETING AREA MIDDLE EAST); A45 (MEMORY SEAT ADJUSTER, MIRROR, POWER, DRIVER & ENHANCED MEMORY PERSONALIZATION); DL3 (MIRROR O/S LH & RH, REMOTE CONTROL, ELECTRIC, HEATED, POWER FOLDING); DH6 (MIRROR,INSIDE,VISOR VANITY,RH AND LH(ILLUM)); DP9 (MIRROR PROVISIONS HOUSING, CHROME); Z5X (MIRROR PROVISIONS ARABIC LANGUAGE(EXPORT)); NKC (NOISE CONTROL SYSTEM, ACTIVE NOISE CANCELLATION); AXK (VEHICLE TYPE TRUCK); UG1 (OPENER GARAGE DOOR, UNIVERSAL); VT5 (BUMPER,COLOR KEYED,REAR); UE0 (COMMUNICATION SYSTEM VEHICLE, G.P.S.---NOT INSTALLED); VH9 (ENVELOPE,OWNER INFORMATION MANUAL); G80 (AXLE,REAR,POSITRACTION,LIMITED SLIP); JF4 (PEDALS ADJUSTABLE, POWER); MSL (PLANT CODE SILAO, MEXICO, GM DE MEXICO); A31 (WINDOW,ELECTRIC OPERATED,SIDEWINDOW,POWER OPERATED,ALL DOORS); UD5 (SENSOR INDICATOR PARKING ASSIST); B1J (LINER FENDER); GU5 (AXLE,REAR,3.23 RATIO); CF5 (ROOF,SUN,GLASS SLIDING,ELECTRIC); IO6 (RADIO INFOTAINMENT SYSTEM-UPLEVEL W/CONNECTIVITY & EMBEDDED NAVIGATION); AY0 (RESTRAINT SYSTEM SEAT, INFLATABLE, DRIVER & PASS, FRT SIDE, ROOF SIDE); 8X2 (COMPONENT RR LH NON-COMPUTER SEL SUSP); 9X2 (COMPONENT RR RH NON-COMPUTER SEL SUSP); BTV (CONTROL REMOTE ENGINE START); UTJ (THEFT DETERENT ELECTRICAL, UNAUTHORIZED ENTRY); A68 (SEAT RR SPLIT, FOLDING); DD8 (MIRROR,INSIDE,REARVIEW,TILT,AUTOMATIC,LIGHT SENSITIVE); N37 (STEERING COLUMN,TILT AND TELESCOPING); Y91 (MERCHANDISED PKG LUXURY EDITION); KQV (HEATER SEAT, VENTED, FRT); VGC (PROTECTOR FILM, PAINT ETCH PREVENTIVE); UEU (SENSOR INDICATOR FORWARD COLLISION ALERT); UHX (SENSOR INDICATOR LANE KEEP ASSIST); DCP (PROCESSING DIRECTIONS & CONNECTIONS SERVICE PACKAGE); SLM (SALES PROCESSING-STOCK ORDERS); U19 (SPEEDOMETER,INSTRUMENT,KILOMETERS PER HOUR); 5SA (PACKAGE DENALI OPTION 1); NZZ (PACKAGE,OFF ROAD SKID PLATE,SPORT); Y86 (SALES PACKAGE ESS 1B); UQA (SPEAKER SYSTEM PREMIUM PERFORMANCE ENHANCED AUDIO); ZBL (TIRE SPARE P265/70R17-113H BW TL ST OOR); BRS (STEPS, RUNNINGBOARD SIDE, RETRACTABLE, POWER); AN3 (SEAT FRT, INDIVIDUAL/NON-BKTSEAT,FRONT DRIVER,PASSENGER); UK3 (CONTROL STEERING WHEEL,ACCESSORY); NP5 (STEERING WHEEL,LEATHER WRAPPED); NQH (TRANSFER CASE ACTIVE, TWO SPEED, PUSH BUTTON CONTROL, ALUM); RC7 (TIRE ALL P275/55R20 SL 111S BW AT); V76 (HOOK,FRONT TOW); Z82 (TRAILERING PACKAGE(SPECIAL)(REESE TYPE HITCH)); 4H9 (INTERIOR TRIM COCOA / MAPLE SUGAR); UJM (TIRE PRESS INDICATOR MANUAL LEARN); VRK (VALUE ADDED ASM ROOF TRIM); V87 (VEHICLE STATEMENT,GULF STATES ORGANIZATION); VFJ (VIDEO FORMAT REGION 2, PAL); BWN (STEPS CORNER ASSIST, BUMPER); VPH (VEHICLE PREPARATION OVERSEAS DELIVERY); YM8 (IDENTIFICATION-GM ACCESSORIES-LIMITED PERSONALIZATION OPTION/LPO); FHO (VEHICLE FUEL GASOLINE E10); WMJ (VIN MODEL YEAR 2018); AL0 (SENSOR INDICATOR INFLATABLE RESTRAINT, FRT PASS/CHILD PRESENCE DETECTOR); NZG (WHEEL 20 X 9.0, J, ALUMINUM, DESIGN 7); RUF (WHEEL SPARE 17 X 7.5, J, STEEL, DESIGN 1); BAG (PARTS PKG EXPORT); AKP (WINDOW TYPE SOLAR ABSORBING) |
Build sheet / List of Basic Equipment
Extra:   


May include:

Title problems
Accidents
Total loss
Flood damage
Odometer problems
Service records
Frame damage
Airbag deployment
Vehicle registration
Recalls
and more...
GMC VIN decoder
|
GMC Sierra 1500 2018 Specs and features
|
GMC problems, recalls and complaints
This is the GMC Sierra 1500 VIN decoder. Every GMC car has a unique identifier code called a VIN. This number contains vital information about the car, such as its manufacturer, year of production, the plant it was produced in, type of engine, model and more. For instance, if someone wants to buy a car, it is possible to check the VIN number one the online database to ensure that the car was not stolen, damaged or illegally modified. The VIN number has a specific format that is globally recognized. This format was implemented by the ISO institute. Every car manufacturer is obliged to mark all its vehicles in this special format. This online service allows a user to check the validity of the car and get detailed information on almost any VIN number, search for GMC Sierra 1500 car parts and check the car's history. The VIN also allows a user to check the market value of a new or used GMC Sierra 1500.
What is VDS? VDS is a Vehicle Descriptor Section. VDS is used to specify a type of vehicle and may include information about the model, platform, engine and transmission.
What is VIN? VIN is a Vehicle Identification Number
What is VIS? VIS is a Vehicle Identifier Section
What is WMI? WMI is a World Manufacturer Identifier. The first three symbols identify the manufacturer of the car.
---