✅1GNMCAE02AR139977 Chevrolet Avalanche Black Diamond 2010 VIN Decoder & Vehicle History Report
---
Chevrolet Tahoe 2010 VIN Lookup Result:
---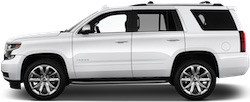 ---
| | |
| --- | --- |
| VIN: | 1GNMCAE02AR139977 |
| WMI / VDS / VIS: | |
| Manufacturer: | Chevrolet GM USA |
| Brand: | Chevrolet |
| Model: | Tahoe |
| Image: | N/A |
| Region/Plant: | N/A |
| Check: | 2 |
| Year: | 2010 |
| Sequential number: | 39977 |
| Approx. mileage: | |
Recalls and Complaints:
| | | | |
| --- | --- | --- | --- |
| Campaign # | Date | Component | Initiator |
| 16V868000 | 02/12/16 | ENGINE AND ENGINE COOLING COOLING SYSTEM FAN | MFR |
| 10E043000 | 10/09/10 | EQUIPMENT | MFR |
Additional Information
| | |
| --- | --- |
| ManufacturerId | 792 |
| Model | |
| Name | 4X2, (1/2 TON) TAHOE LS/(1/2 TON) YUKON SLE1/ESCALADE BASE |
| ImageUrl | |
| Date | |
| Actual | |
| KolCount | 0 |
| KolComment | |
| Model_year | 2010 |
| Vin | 1GNMCAE02AR139977 |
| Production_date | 11.12.2009 |
| Engine | (LMG) ENGINE FLEXIBLE FUEL, (GAS/ALC), 8 CYL, 5.3L, SFI, V8 OHV, CYL DEACTIVATION, IRON, GM |
| Transmission | (MYC) Transmission AT 6-SPEED, HMD, 6L-80 |
| Model_code | C,CC10706 |
| Rpo | AIR CLEANER HIGH CAPACITY; SPOTLAMP-LEFT HAND HALOGEN PILLAR MOUNTED; ADJUSTER FRT ST POWER, MULTI-DIRECTIONAL, DRIVER; ANTENNA BODY SIDE WINDOW, RADIO; ADJUSTER PASS ST POWER, MULTI-DIRECTIONALADJUSTER,SEAT,6-WAY POWER,SPLIT BENCH,PASSENGER; PLATE FRT UNDERBODY, SKID; VIN IDENT POSITION, MULTI- PURPOSE VEHICLE; BATTERY 730 CCA(DUAL)(SEO); BODY EQUIPTMENT ONE PIECE LIFT GATE WITH LIFT GLASS BOD; FASCIA FRT, CUSTOM, BODY COLOR; BRAKE VAC POWER, 17" DISC/DISC, W/VSES, 7700 LBS; COLOR COMBINATION SOLID; CRUISE CONTROL,AUTOMATIC,ELECTRONIC; PRIMARY COLOR EXTERIOR, SHEER SILVER MET; FEDERAL EMISSION CERTIFICATION; CHASSIS PACKAGE,POLICE CONVERSION; SILVERADO/SIERRA CLASSIC/SLE PACKAGE; CONSOLE ROOF INTERIOR, DELUXE; CONTROL ACTIVE BRAKE NOT DESIRED; COUNTRY UNITED STATES OF AMERICA (USA); DIGITAL AUDIO SYSTEM S-BAND "NOT INSTALLED"; DEFOGGER,REAR WINDOW,ELECTRIC; HEATER,AUXILIARY; COOLING SYSTEM,ENGINE OIL; COOLING SYSTEM,TRANSMISSION,HEAVY DUTY; COOLING SYSTEM,HEAVY DUTY; EMISSION SYSTEM FEDERAL, TIER 2; PACKAGE OPTION-; RAPID DELIVERY SYS CUSTOM ORDERS (E/K-TRK CKST); CONTROL SALES ITEM NO. 4; CONTROL-SALES ITEM NO. 53; CONTROL - SALES ITEM NO. 89; CONTROL - SALES ITEM NO. 100; FLEET PROGRAM - DEALER ASSISTANCE, HOLDBACK NOT APPLICABLE; COVERING,FLOOR(RUBBER); SPRING COMPTR SELECT FRT LH; FASCIA RR, CUSTOM, BODY COLOR; SPRING COMPTR SELECT FRT RH; FLEXIBLE FUEL ETHANOL; GENERATOR,160 AMP; GLASS,DEEP TINT(REAR SIDE WINDOWS AND REAR DOOR WINDOW); GRILLE,SPECIAL; GVW RATING 6,700 LBS; HEADLAMPS CONTROL AUTOMATIC, DELAY; HANDLING CHARGE ARLINGTON ASM TO KERR INDUSTRIES, ARLINGTON, TX AND RETURN TO ARLINGTON ASM; AIR CONDITIONER,FRONT,MANUAL TEMPERATURE CONTROL,AUXILIARY TEMPERATURE CONTROL; INDICATOR,LOW TIRE PRESS; FLOOR CONSOLE,FRONT(DELETE); LOCK CONTROL,REMOTE ENTRY,EXTENDED RANGE; LOCK,SIDE DOOR,ELECTRIC; LOCK SPARE TIRE, HOIST SHAFT; LICENSE PLATE,FRONT MOUNTING PACKAGE; MARKET BRAND CHEVROLET; MIRROR,OUTSIDE,RH AND LH REMOTE CONTROL,ELECTRIC,DEFOG; MIRROR,INSIDE,VISOR VANITY,RH AND LH(ILLUM); COMMUNICATION SYSTEM VEHICLE, G.P.S.---NOT INSTALLED; ORNAMENTATION,EXTERIOR(DELETE); SEAT OVERRIDE (SEO); OWNERS MANUAL ENGLISH LANGUAGE; AXLE,REAR,POSITRACTION,LIMITED SLIP; PLANT CODE-ARLINGTON TX, CPC; WINDOW,ELECTRIC OPERATED,SIDEWINDOW,POWER OPERATED,ALL DOORS; AXLE,REAR,3.08 RATIO; AXLE FRONT (BASE EQUIP) FOR SCHEDULING GVW PLATE; AIR CONDITIONER,RR AUX; RADIO SUPPRESSION EQUIPMENT; RADIO AM/FM STEREO, SEEK/SCAN, CD, AUTO TONE, CLOCK ETR, MP3, RDS; RESTRAINT SYSTEM FRT SEAT, INFLATABLE, DRIVER AND PASSENGER, FRT & SIDE; RESTRAINT ROOF SIDE, LH & RH, INFLATABLESEAT DRIVER,AIR,LOW BACK,VINYL,BOSTROM 910; SPRING,REAR(BASE EQUIPMENT); SEAT RR BENCH, SPLIT STOWABLE; CONTROL SEAT, MANUAL LUMBAR, DRIVER; VEHICLE POLICE, PURSUIT; FLEET PROCESSING OPTION; PACKAGE FL OPTION 1; SPEAKER SYSTEM,PERFORMANCE ENHANCED AUDIO; SPRING,FRONT(BASE EQUIPMENT); TIRE SPARE P265/60R17-108H BW TL AL3 POLICE; STEPS RUNNINGBOARD, SIDE; SEAT THIRD ROW DELETE; SEAT,FRONT BUCKET,DRIVER,PASSENGER,HIGH BACK RECLINING; STEERING WHEEL(STANDARD); TIRE ALL P265/60R17-108H BW TL AL3 POLICE; HOOK,FRONT TOW; TRIM COMBINATION,CLOTH,BLACK; INTERIOR TRIM COLOR BLACK/EBONYINTERIOR TRIM,EBONY; VEHICLE STATEMENT US; IDENTIFICATION (SEO); SENSOR INDICATOR INFLATABLE RESTRAINT, FRT PASS/CHILD PRESENCE DETECTOR; WHEEL 17 X 7.5, STEEL (POLICE); WHEEL SPARE FULL SIZE, 17" STEEL; WIRING,IGNITION AND MAIN POWER SUPPLY; WIRING,HORN/SIREN CIRCUIT; PROVISIONS, AUXILLARY ELECTRICAL SYSTEM GROUND; WIPER SYSTEM,REAR WINDOW |
Build sheet / List of Basic Equipment
Extra:   


May include:

Title problems
Accidents
Total loss
Flood damage
Odometer problems
Service records
Frame damage
Airbag deployment
Vehicle registration
Recalls
and more...
Chevrolet VIN decoder
|
Chevrolet Tahoe 2010 Specs and features
|
Chevrolet problems, recalls and complaints
This is the Chevrolet Tahoe VIN decoder. Every Chevrolet car has a unique identifier code called a VIN. This number contains vital information about the car, such as its manufacturer, year of production, the plant it was produced in, type of engine, model and more. For instance, if someone wants to buy a car, it is possible to check the VIN number one the online database to ensure that the car was not stolen, damaged or illegally modified. The VIN number has a specific format that is globally recognized. This format was implemented by the ISO institute. Every car manufacturer is obliged to mark all its vehicles in this special format. This online service allows a user to check the validity of the car and get detailed information on almost any VIN number, search for Chevrolet Tahoe car parts and check the car's history. The VIN also allows a user to check the market value of a new or used Chevrolet Tahoe.
What is VDS? VDS is a Vehicle Descriptor Section. VDS is used to specify a type of vehicle and may include information about the model, platform, engine and transmission.
What is VIN? VIN is a Vehicle Identification Number
What is VIS? VIS is a Vehicle Identifier Section
What is WMI? WMI is a World Manufacturer Identifier. The first three symbols identify the manufacturer of the car.
---