✅1G1FC1RX0K0102000 Chevrolet Tahoe LS / LT / LTZ 2019 VIN Decoder & Vehicle History Report
---
Chevrolet Tahoe LS / LT / LTZ 2019 VIN Lookup Result:
---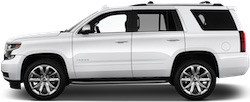 ---
| | |
| --- | --- |
| VIN: | 1G1FC1RX0K0102000 |
| WMI / VDS / VIS: | |
| Manufacturer: | Chevrolet GM USA |
| Brand: | Chevrolet |
| Model: | Tahoe LS / LT / LTZ |
| Image: | N/A |
| Region/Plant: | N/A |
| Check: | 0 |
| Year: | 2019 |
| Sequential number: | 02000 |
| Approx. mileage: | |
Additional Information
| | |
| --- | --- |
| CarID | 1595849814 |
| Brand | CHEVROLET |
| ManufacturerId | 792 |
| Catalog | GM_C201809 |
| Model | |
| Name | Camaro |
| ImageUrl | |
| Date | |
| Actual | |
| KolCount | 0 |
| KolComment | |
| Model_year | 2019 |
| Vin | 1G1FC1RX0K0102000 |
| Production_date | 07.08.2018 |
| Engine | (LTG) ENGINE GASOLINE, 4 CylА, 2.0L, SIDI, L4, Aluminium DOHC, VVT, ТУРБОНАДДУВ E85 МАКС |
| Transmission | (M13) TRANSMISSION MAN 6 SPD, 81MM,4.45 1ST,2.83 2ND,1.98 3RD,1.40 4TH,1.00 |
| Model_conversion | 2LT |
| Model_code | A,1AH37 |
| Rpo | ADJUSTER FRT ST POWER, 8 WAY, DRIVER; ANTENNA RR WINDOW, RADIO; ADJUSTER SEAT, POWER, 6 WAY, VERT, PASS; VEHICLE TYPE PASSENGER CAR; BRAKE SYSTEM,HEAVY DUTY POWER; EXTENSION FRT FASCIA, BODY COLOR; PRIMARY COLOR EXTERIOR, SWITCHBLADE SILVER MET (G); FEDERAL EMISSION CERTIFICATION; REFRIGERANT LOW GWP; COOLING SYSTEM AXLE; COMMUNICATION SYSTEM VEHICLE, G.P.S. 1; COOLING SYSTEM,EXTRA CAPACITY; COMMUNICATION EQUIP MOBILE INTERNET CONNECTIVITY; DISPLAY COMPASS; COUNTRY UNITED STATES OF AMERICA (USA); DIGITAL AUDIO SYSTEM S-BAND; DISPLAY INSTRUMENT DRIVER INFO ENHANCED (MULTI COLOR GRAPHIC); LIGHTING,DAYTIME RUNNING; COOLING SYSTEM,ENGINE OIL; EMISSION SYSTEM FEDERAL, TIER 3; DECAL PACKAGE HOOD WRAP; EQUIPMENT SUPPLIER INSTALLED; EVAPORATIVE SYSTEM LEVEL 3 EMISSIONS; EXHAUST SYSTEM,DUAL; ENGINEERING YEAR 2019; PACKAGE OPTION-; CONTROL-SALES ITEM NO. 60; CONTROL - SALES ITEM NO. 89; COVERING,FLOOR MATS,FRONT,CARPETED INSERT(COLOR COORDINATED); COMPONENT FRT LH NON-COMPUTER SEL SUSP; FREQUENCIES 433 MHZ; COMPONENT FRT RH NON-COMPUTER SEL SUSP; HEADLAMPS LED; HANDLING CHARGE FROM LGR, TO LGR - LOC CAM STRPG, AND BACK TO LGR; HVAC SYSTEM AIR CONDITIONER FRT, AUTO TEMP CONT, AUX TEMP CONT; HEATER - SEAT; MODE TEEN DRIVER SETTINGS; INTERIOR TRIM CONFIG LEATHER, LEVEL 1, JET BLACK; KNOB TRANS CONT LEVER, SUEDE; LOCK CONTROL, ENTRY REMOTE ENTRY, EXTENDED RANGE, PASSIVE ENTRY; MARKETING AREA NORTH AMERICA, PUERTO RICO/USVI; MIRROR,OUTSIDE,RH & LH REMOTE CONTROL,ELECTRIC(PAINTED); TRANSMISSION,MANUAL 6-SPEED PROVISIONS(MERCHANDISING OPTION); OWNERS MANUAL ENGLISH LANGUAGE; AXLE,REAR,POSITRACTION,LIMITED SLIP; PERFORMANCE PACKAGE CHEVROLET LT; BRAKE PARKING POWER OPERATED; PLANT CODE LANSING, MI, USA; AXLE,REAR,3.27 RATIO; RADIO INFOTAINMENT SYSTEM - 3.0 LOW HMI, MIDLEVEL CONNECTIVITY 3.0; RESTRAINT SYSTEM SEAT, INFLATABLE, DRIVER & PASS FRT,; COMPONENT- COMPUTER SELECTED, SUSPENSION; COMPONENT- COMPUTER SELECTED, SUSPENSION; RESTRAINT SEAT BELT VAR. 1; SEAT,REAR FOLDING; MIRROR,INSIDE,REARVIEW,TILT; RESTRAINT PROVISIONS CHILD, RR SEAT, RR FACING; HEATER SEAT, VENTED, FRT; PROCESSING DIRECTIONS & CONNECTIONS SERVICE PACKAGE; SALES PROCESSING-STOCK ORDERS; SPEEDOMETER INST, MILES & KILO, MILES ODOMETER; PACKAGE LT OPTION 2; SALES PACKAGE TRACK PERFORMANCE; SPEAKER SYSTEM,PERFORMANCE ENHANCED AUDIO; TIRE SPARE DELETE; SPOILER RR, BLADE; STEERING POWER,VARIABLE,ELECTRIC; SUSPENSION SYSTEM,SPORT; SEAT FRT BKT, HIGH PERFORMANCE; STEERING WHEEL SUEDE; TIRE ALL 245/40ZR20 SL 95Y BW RF4 & 275/35ZR20 SL 97Y BW RF 4; INTERIOR TRIM JET BLACK; TIRE PRESS INDICATOR MANUAL LEARN; RECEPTACLE DUAL USB, SINGLE AUX; VAA/COMPONENT REL FRONT SEAT ROW; VAA/COMPONENT REL REAR SEAT SECOND ROW; VAA/COMPONENT REL FRONT FASCIA ASSEMBLY; VAA/COMPONENT REL REAR FASCIA ASSEMBLY; VALUE ADDED ASM COCKPIT; VALUE ADDED ASM POWERTRAIN DRESS; VALUE ADDED ASM ROOF TRIM; VALUE ADDED ASM STEERING COLUMN; VEHICLE STATEMENT US; IDENTIFICATION PRE-PRODUCTION ('BUCKET' BATCH BUILD PROCESS); IDENTIFICATION START OF PLATFORM CONTAINMENT VEHICLES; VEHICLE FUEL GASOLINE E15; VALUE ADDED ASM FRONT HORIZONTAL SUSPENSION; VISION REAR VIEW, MONO, HD DIGITAL; VIN MODEL YEAR 2019; SENSOR INDICATOR INFLATABLE RESTRAINT, FRT PASS/CHILD PRESENCE DETECTOR; VALUE ADDED ASM REAR SUSPENSION; VAA/COMPONENT REL TIRES & WHEELS; VALUE ADDED ASM FRONT VERTICAL SUSPENSION; WHEEL 20 X 8.5, J, FRT & 20 X 9.5, J, RR, ALUMINUM, DESIGN #6; SPARE WHEEL DELETION; WIRELESS INTERFACE SHORT RANGE |
Build sheet / List of Basic Equipment
Extra:   


May include:

Title problems
Accidents
Total loss
Flood damage
Odometer problems
Service records
Frame damage
Airbag deployment
Vehicle registration
Recalls
and more...
Chevrolet VIN decoder
|
Chevrolet Tahoe LS / LT / LTZ 2019 Specs and features
|
Chevrolet problems, recalls and complaints
This is the Chevrolet Tahoe LS / LT / LTZ VIN decoder. Every Chevrolet car has a unique identifier code called a VIN. This number contains vital information about the car, such as its manufacturer, year of production, the plant it was produced in, type of engine, model and more. For instance, if someone wants to buy a car, it is possible to check the VIN number one the online database to ensure that the car was not stolen, damaged or illegally modified. The VIN number has a specific format that is globally recognized. This format was implemented by the ISO institute. Every car manufacturer is obliged to mark all its vehicles in this special format. This online service allows a user to check the validity of the car and get detailed information on almost any VIN number, search for Chevrolet Tahoe LS / LT / LTZ car parts and check the car's history. The VIN also allows a user to check the market value of a new or used Chevrolet Tahoe LS / LT / LTZ.
What is VDS? VDS is a Vehicle Descriptor Section. VDS is used to specify a type of vehicle and may include information about the model, platform, engine and transmission.
What is VIN? VIN is a Vehicle Identification Number
What is VIS? VIS is a Vehicle Identifier Section
What is WMI? WMI is a World Manufacturer Identifier. The first three symbols identify the manufacturer of the car.
---