✅1C7GHN1M6SU124522 Chrysler Cruiser / Voyager / Grand Voyager 1995 VIN Decoder & Vehicle History Report
---
Chrysler Cruiser / Voyager / Grand Voyager 1995 VIN Lookup Result:
---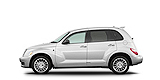 ---
| | |
| --- | --- |
| VIN: | 1C7GHN1M6SU124522 |
| WMI / VDS / VIS: | |
| Manufacturer: | Chrysler USA |
| Brand: | Chrysler |
| Model: | Cruiser / Voyager / Grand Voyager |
| Image: | N/A |
| Check: | 6 |
| Year: | 1995 |
| Sequential number: | 24522 |
| Approx. mileage: | |
Additional Information
| | |
| --- | --- |
| CarID | 400 |
| Brand | CHRYSLER |
| ManufacturerId | 513 |
| Catalog | CHRYSLER201410 |
| Model | |
| Name | P -PASSENGER |
| ImageUrl | |
| Date | 05.04.1995 |
| Actual | |
| KolCount | 0 |
| KolComment | |
| BodyModel | ESKE12 |
| Engine | 2.5L I4 Turbo Diesel Engine (ENC) |
| Transmission | 5-Speed Manual Transmission (DDV) |
| Date | 1995-04-05 |
| Saless | *H7: Cloth Low-Back Bucket Seats; -D5: MEDIUM QUARTZ; 106: Zone 06-Export; 1AU: Export Homologated; 2GB: Customer Preferred Package 2GB; 2LA: Customer Preferred Package 2LA; 3D1: Intl. Price Protection A; 3HM: Coso Spbr Not Required; 3HQ: Market Homologation; 3HW: Export Ocean Freight; 3HZ: Export Insurance; 4AL: 1NTL 37 DAY SCHEDULE; 4HA: Special Scheduling Condition I; 4HC: Special Scheduling Condition III; 4XT: Delete Domestic Warranty Manual; 4YB: Export Option Requirements; 4Z3: Special Series Tracking 3; 8EM: Netherlands Country ; ABB: European Equipment Group; AJT: Radio Prep Group; APA: Monotone Paint; BAN: 120 Amp Alternator; BCK: 670 Amp Maintenance Free Battery; BRB: Power Front Disc/Rear Drum Brakes; CGD: Front Height Adjust Shoulder Belts; CGW: Next Generation Front Air Bags**; CHT: Cloth Sun Visors; CKJ: Black Vinyl Floor Covering; CSR: Passenger Assist Handles; CYB: Bucket Seats; CYX: Delete Rear Seating; DBB: All Manual Transmissions; DDV: 5-Speed Manual Transmission; DLD: 2.7 Overall Top Gear Ratio; EAA: All Engines; ENC: 2.5L I4 Turbo Diesel Engine; GAD: Tinted Glass Windows; GBB: Tinted Windshield Glass; GCB: Front Door Tinted Glass; GFA: Rear Window Defroster; GKA: Right Sliding Door w/No Glass; GML: Liftgate Door w/Fixed Glass; GNA: Rear View Day/Night Mirror; GRT: Left Fold-Away Mirror; GST: Right Manual Fold-Away Mirror; GTT: Manual Mirrors; GVA: All Vehicles W/O Power Mirrors; GXJ: 2 Regular, 1 Valet Keys; HCD: Heater w/Instrument Pnl Ventilation; HGA: Hood Insulation; JAB: Instrument Panel; JDC: 200 KPH Primary Speedometer; JHA: Var Intermittent Windshield Wipers; JHB: Rear Window Wiper/Washer; JJA: Cigar Lighter; JJE: Electronic Long Life Horns; JKB: Inst Panel Mounted Hood Release; JKL: Headlamp Leveling System; JPC: Power Trunklid Release; LAG: Warning Chime; LAK: Headlamps On Warning Chimes; LBE: Cigar Lighter; LDB: Cargo Compartment Lamp; LMB: Halogen Headlamps; LMD: Front European Turn Signal; LMF: Side Repeater Lens; LPB: Rear License Plate w/Lamp Bracket; LPC: European Tail Lamps; MDA: Front License Plate Bracket; MHA: Black Windshield Moldings; MTA: Rear Fascia Skid Plate Applique; MUF: Chrysler I.D. Badge; NBK: EVAP Control System; NDB: Delete Catalytic Converter; NFA: 20 Gallon Fuel Tank; NHA: Engine Oil Cooler; NZA: Diesel Emissions; PW7: Bright White Clear Coat; QW7: Bright White Clear Coat; RA8: Delete Radio; RCB: 2 Speakers; REB: Uconnect 4.3S AM/FM/CD/MP3; SBA: Power Rack and Pinion Steering; SCK: Luxury Steering Wheel; SDB: Heavy Duty Suspension; SHA: Front Stabilizer Bar; TAA: All Tires; TBB: Full Size Spare Tire; TBM: Tire Carrier Winch; TPS: P235/55R19 BSW All Season Tires; WCA: 15X5.0 15X6.5 Aluminum Wheels; WMB: Black Hub Caps; XEA: Tow Hooks; XFA: -35F Protection Anti-Freeze; XKA: Export Label; YAB: Build To Export Mkt. Specifications; Z09: Rear Spring Group Ix; Z1C: GVW/Payload Rating; Z61: Left Front Spring Group X; Z79: Right Front Spring Group IX |
| Make | Built by Chrysler Corporation |
| Manufacturer | Chrysler |
| Division | Truck |
| CarLine | 5001 - 6000# (2268 - 2721 KG) GVWR & Hyd. Br. |
| CarLineSeries | Town & Country FWD |
| BodyType | 5 Spd. Manual Trans. (Europe) |
| RestraintSystem | Van |
| Engine | 2.5L I-4 Turbo Diesel - Intercooler (ENC) |
| Manufactured | 1995 |
| Plant | Graz Assembly (Graz, Austria) |
| Catalog | 95P |
Build Sheet:
Extra:   


May include:

Title problems
Accidents
Total loss
Flood damage
Odometer problems
Service records
Frame damage
Airbag deployment
Vehicle registration
Recalls
and more...
Chrysler VIN decoder
|
Chrysler Cruiser / Voyager / Grand Voyager 1995 Specs and features
|
Chrysler problems, recalls and complaints
This is the Chrysler Cruiser / Voyager / Grand Voyager VIN decoder. Every Chrysler car has a unique identifier code called a VIN. This number contains vital information about the car, such as its manufacturer, year of production, the plant it was produced in, type of engine, model and more. For instance, if someone wants to buy a car, it is possible to check the VIN number one the online database to ensure that the car was not stolen, damaged or illegally modified. The VIN number has a specific format that is globally recognized. This format was implemented by the ISO institute. Every car manufacturer is obliged to mark all its vehicles in this special format. This online service allows a user to check the validity of the car and get detailed information on almost any VIN number, search for Chrysler Cruiser / Voyager / Grand Voyager car parts and check the car's history. The VIN also allows a user to check the market value of a new or used Chrysler Cruiser / Voyager / Grand Voyager.
What is VDS? VDS is a Vehicle Descriptor Section. VDS is used to specify a type of vehicle and may include information about the model, platform, engine and transmission.
What is VIN? VIN is a Vehicle Identification Number
What is VIS? VIS is a Vehicle Identifier Section
What is WMI? WMI is a World Manufacturer Identifier. The first three symbols identify the manufacturer of the car.
---